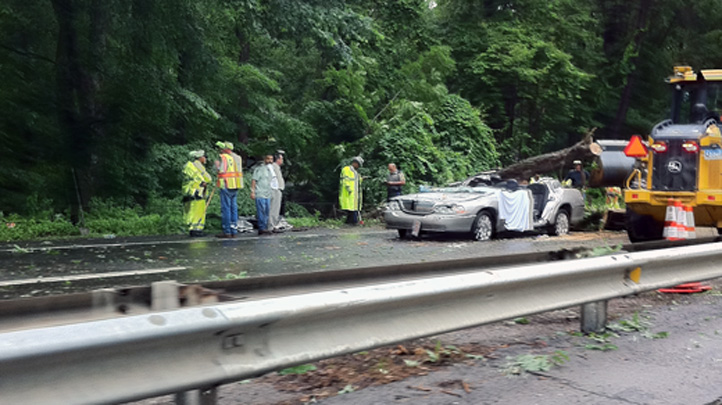 A driver was killed in what appears to be a freak accident involving a tree on the Merritt Parkway in Stamford.
Norman Gamache, 74, of Westport, Massachusetts, was driving in a 2008 Lincoln Town Car in the area of exit 34 when a tree fell on the car. He was pronounced dead at the scene.
The tree came down as strong storms moved through the state, bringing lightning, causing flooding and power outages in parts of the state.
The crash shut down the Merritt Parkway between exits 35 and 34 and one lane of the northbound side of the road was closed as emergency crews responded.
There were two other passengers in the car at the time. Goldie Gitlin, 84, of North Dartmouth, Massachusetts, was taken to a hospital for a broken sternum and minor cuts, officials said. The other person sustained injuries and were taken to Stamford Hospital, police said.
Other people have been killed by falling trees on the parkway. State transportation officials say crews are on the Merritt every day pruning and removing trees and limbs.
Copyright AP - Associated Press