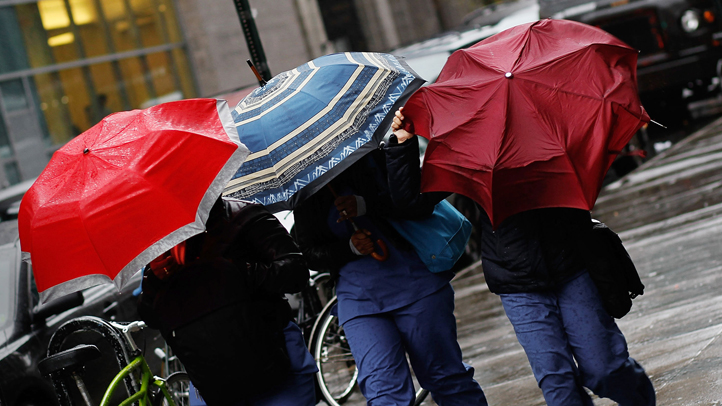 A potent storm system will create weather issues for us later tonight and tomorrow.

So far, this storm has produced several feet of snow in the Rockies, blizzard conditions in the Midwest, severe weather in the south and more snow and wind in the Great Lakes.

This system is moving our way, but more importantly, the center will move west of us, keeping us too warm for snow and ice.

Any time of year, the storms track is key to figuring out what a storm's impact will be on us. This time of year, it is even more crucial!

"Lakes Cutters" move across the Great Lakes and into southern Canada, leaving us on the milder side of the storm, bringing us rain, wind and even thunderstorms.

Having a storm move south or southeast of us allows the cold air to hang tough, bringing snow, ice and wind to Connecticut. This storm has a ton of moisture, "dynamics" that are producing tornadoes in the south and plenty of wind too.

Later today, clouds will overspread the state and begin lowering this evening.

After midnight, rain will begin to move in, possibly starting as a few sleet pellets in the northern part of the state.

By 5 a.m., I expect the rain to really intensify and up to noon, the possibility of flash flooding, low visibility, and wind damage exists. Wind gusts up to, if not over 50 mph are very possible, creating property damage and even power outages.

It will turn bright and nicer for the afternoon and dry out for the evening commute.