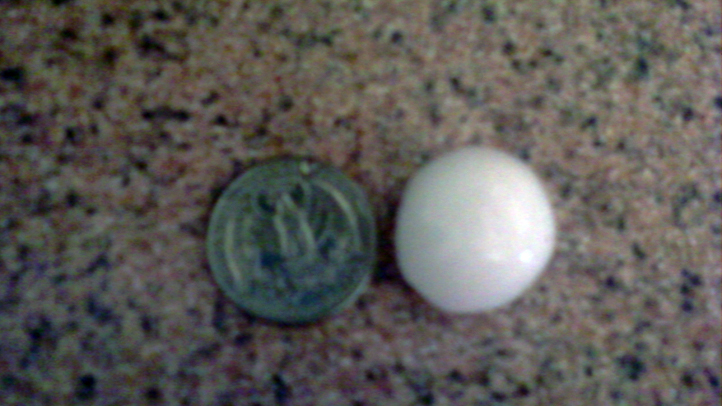 Storms om Monday, knocked out power to thousands of people across the state, including the entire town of Bethany.
As of 11 p.m., more than 5,000 Connecticut Light & Power and United Illuminating customers were in the dark. Crews worked overnight hours and into the day to make the repairs and 800 people were without power as of 6:30 a.m.
The day started with a mostly sunny morning, but hail the size of quarters fell in New Fairfield and smalled hail fell elsewhere. Lightning and thunder struck in Waterbury, as well as several other communities.
Flooding was a problem in areas and one viewer sent us a photo of a car stuck in high water in West Haven.
Route 70 in Meriden is closed on Tuesday morning near Oregon Road, because of tree down and Route 157 is closed between Forest Street and Middlefield Road in Middletown because a tree is down into wires.
Facebook fans reported as they saw storms pass through New Milford, rain and thunder in Danbury and Southbury and heavy rain and hail in Newtown. One of our Twitter followers tweeted photos of ominous clouds in Waterbury.
Katrina Rose Rawlins said on Facebook that she was in her driveway in Danbury with a car full of groceries, waiting for the hail and rain to stop.Tuesday should be nice, but more storms are forming for Tuesday night into Wednesday.
When severe weather happens, we want your photos. E-mail them to photos@nbcconnecticut.
Copyright AP - Associated Press