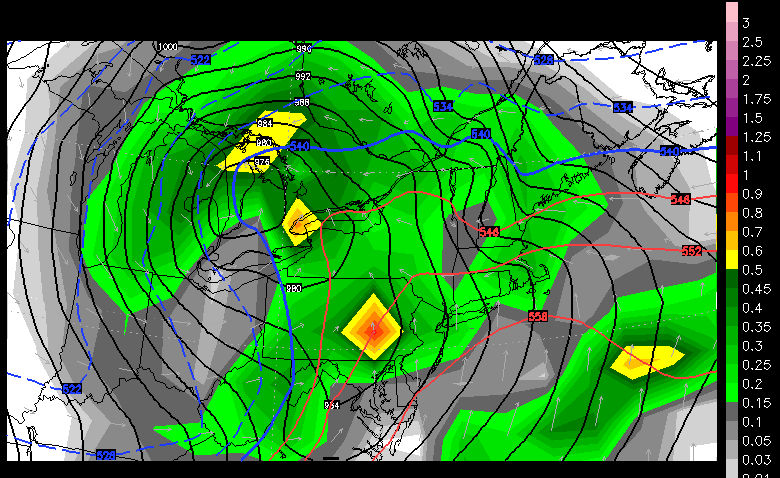 The weather pattern over the next 7 days is anything but boring. A large storm to our west is going to bring in all sorts of issues Tuesday and Wednesday as it ejects out of the Rockies and heads toward the east coast.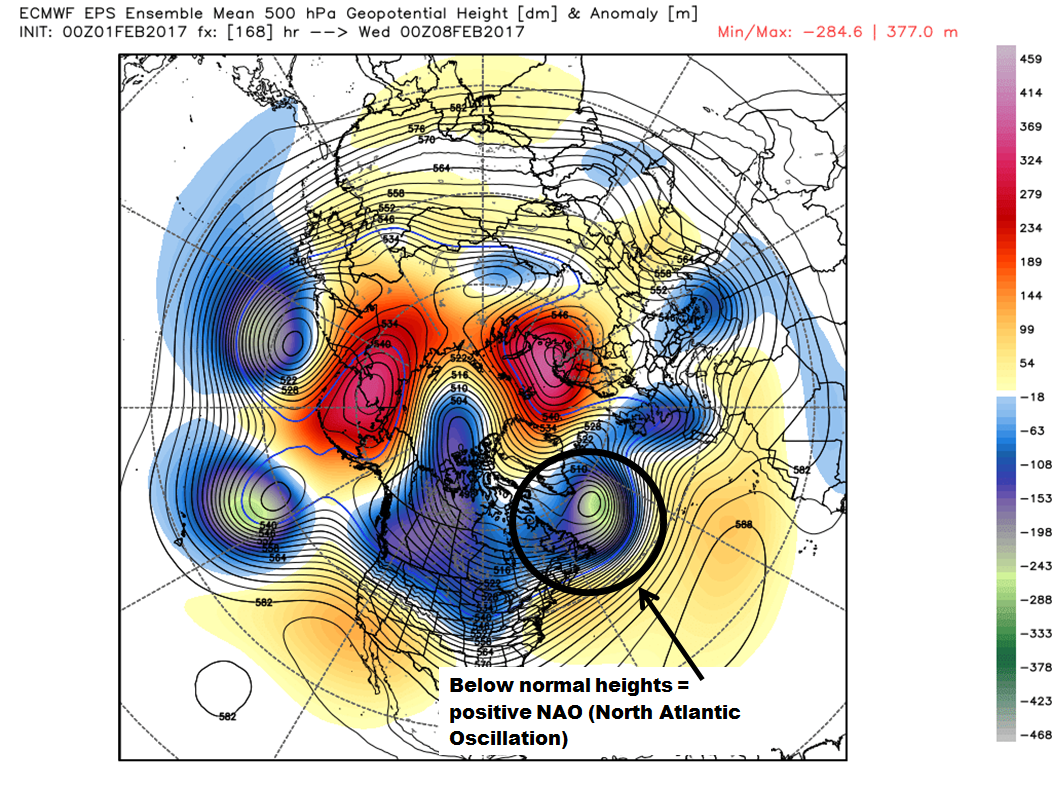 In the winter we frequently look for a negative North Atlantic Oscillation / -NAO to force storms offshore and prevent them from cutting far to our west. In general, this kind of storm track can keep cold air locked in and prevent warmth from flooding north. Next week's storm won't have a -NAO to work with. Generally below normal heights over the North Atlantic and Greenland will help favor a track to our west - a warmer storm.
That said, there are still some interesting things to watch here. Both the GFS and Euro models bring a piece of this storm in on Tuesday. Enough lingering cold and a fairly well placed high pressure to the north of Quebec should provide enough cold air for a period of snow or mix.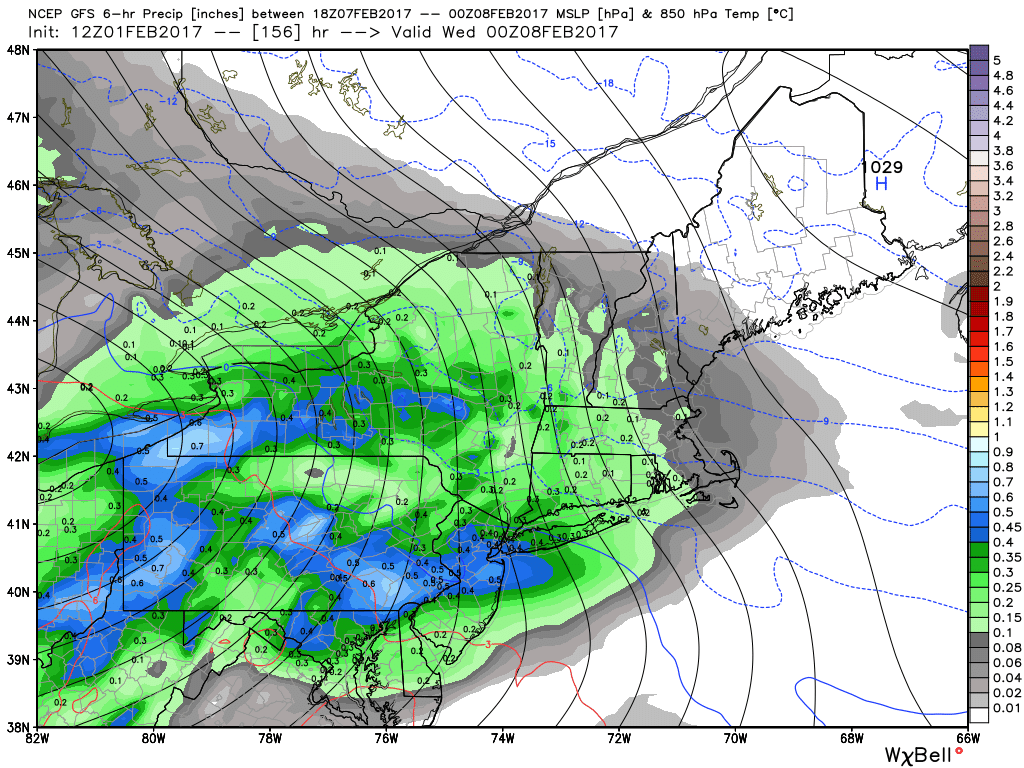 The main storm is still likely to cut to our west bringing in warmth on Wednesday with a period of rain. Temperatures in the 50s would be possible - especially away from the CT River Valley north of Hartford that tends to see cold air get trapped between the hills west and east.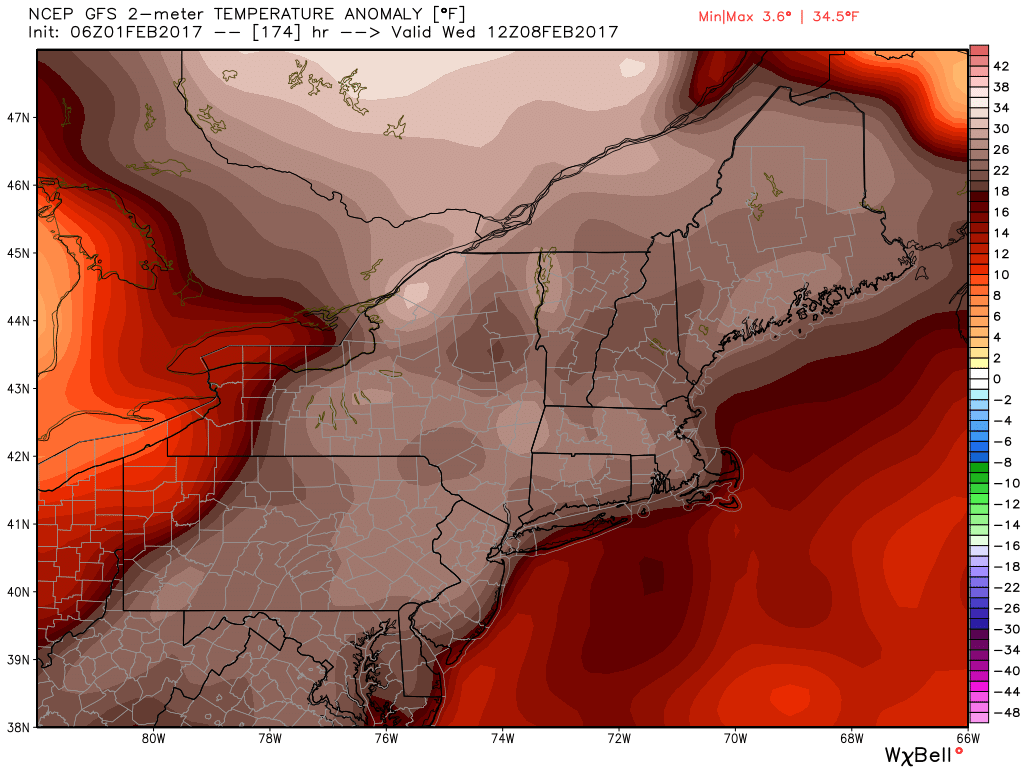 If we're lucky we'll get a lot of rain out of this storm - we could use it. We'll have to watching the leading edge of whatever we get, however, as we could be dealing with a period of snow or ice.