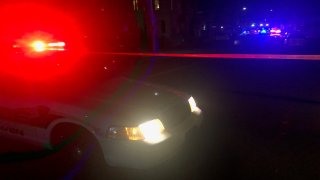 A woman was grazed by a stray bullet in New Haven Friday night, but it could've been much worse.
Police say at least one person had fired shots over on Kossuth Street around 7:20 that evening, with one of those shots grazing a woman's head.
The woman had been standing in the doorway of a residence over on Davenport Avenue when the shots were fired and doesn't appear to be the intended target, according to authorities.
She was taken to Yale-New Haven Hospital for treatment and her injury is considered non-life threatening.
Anyone with any information regarding this incident is asked to call New Haven Police detectives at 203-946-6304 or by contacting the department's anonymous tip line at 866-888-TIPS.