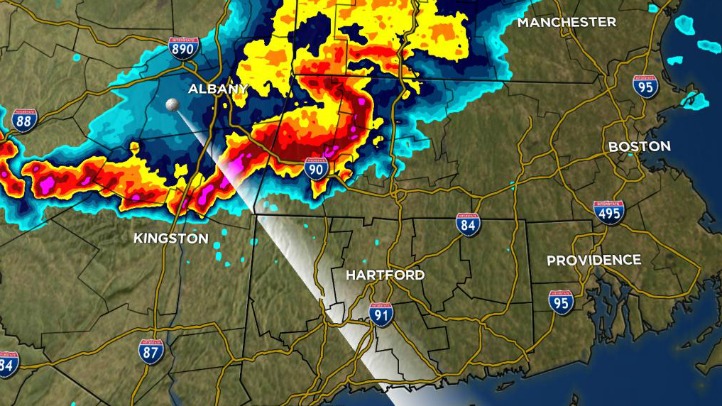 An approaching warm front from the west will deliver our first potential heat wave of the season and also brought strong thunderstorms Wednesday night.
Severe thunderstorm warnings were issued for Litchfield, Hartford and Tolland Counties as the storms rolled through.
Heating of the atmosphere throughout the afternoon destabilized the air mass and large storms develop across central and eastern New York State. Some tornado warnings were issued for areas near Albany, New York Wednesday evening.

The state has posted a guide to emergency preparedness on the state Department of Emergency Services and Public Protection Web site.
Check the interactive radar here.
You can check for severe alerts here.
In the event of severe weather, send your photos to photos@nbcconnecticut.com.