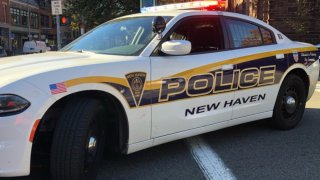 New Haven school officials said a student brought a BB gun to school on Thursday.
The school district said a student at Hill Central Music Academy was found in possession of an unloaded BB gun as school was being dismissed for the day.
"The student's action was a serious breach of school rules, which bar weapons of any kind on school premises," school officials said in a statement.
Officials emphasized that all students and staff are safe.
The police department was notified of the incident and they're investigating.