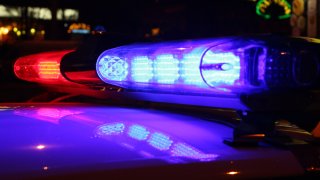 Suffield Police are investigating a deadly pedestrian crash that happened Saturday night.
Officials said the accident happened at the intersection of East Street North and Thrall Avenue.
Responding officers said they were unable to save the pedestrian, who was pronounced dead at the scene.
The car involved in the crash fled the scene, according to police. Officials are investigating.
The road was shut down for a prolonged period of time late Saturday night and drivers were asked to take alternate routes.