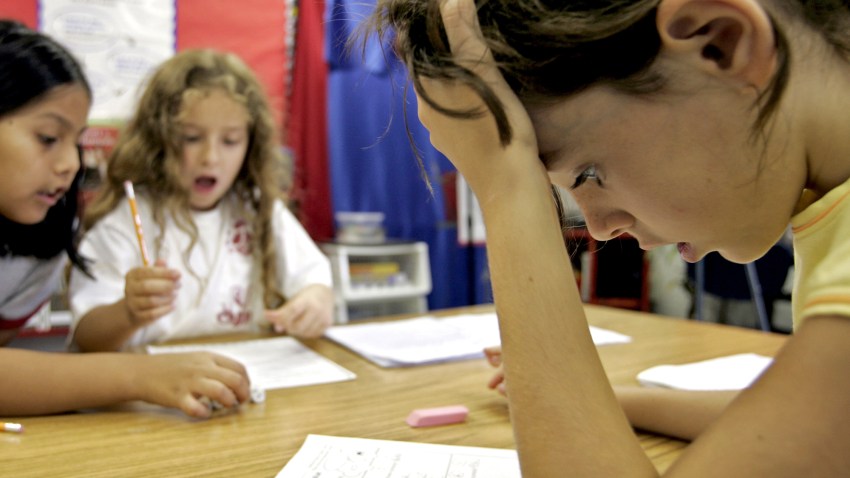 The superintendent of schools in Hartford wants to keep students in school for a longer academic day.
Hartford has the shortest school day in the region, Supt. Steven Adamowski said on Thursday as he delivered his third annual State of the Schools Address. He believes a longer day will help close the achievement gap between city students and students who attend schools in affluent suburbs.
"A neighboring district, with which we are trying to close the gap, has a 45-minute longer school day, offering its students the equivalent of a full month more of instruction," Adamowski said. "Our children deserve the same and their needs demand it."
Hartford's current school day is six hours and 45 minutes, while West Hartford has the longest day, at seven hours and 30 minutes, he said.
"We have the opportunity, through the negotiation of several of our major collective bargaining agreements this year, to at least create a competitive school day," Adamowski said.
He also proposed rewarding teachers who add value to student achievement, preventing nepotism and ending "quality blind" seniority.
Adamowski also mentioned challenges the school faces, like lost funding, which he said forced the district to eliminate about 350 positions, including almost 150 teachers.
With stimulus funding expected to expire, the state faces a shortfall of $175 million in education revenues for 2011-2012, which would mean that Hartford will lose about $25 million for the year.
Follow us on Twitter @NBCConnecticut, on Facebook, and sign up for breaking news SMS alerts on your phone by texting "CTBREAKING" to 622669.