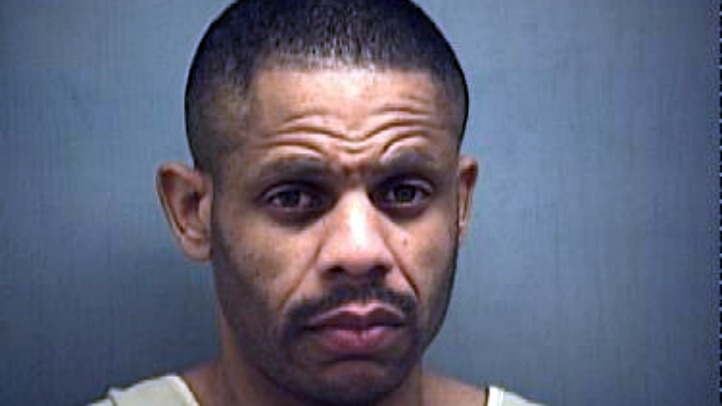 The man suspected of raping several women along the East Coast since 1997 told investigators he began committing sexual offenses six years before that, two law enforcement officials familiar with the case said on Tuesday.
Aaron Thomas, 39, pleaded not guilty during a quick appearance in New Haven Superior Court on a charge that he raped a woman in New Haven in 2007. Through it, he kept his head lowered.
Thomas told police he began committing sexual offenses at age 19 in 1991, the two officials with direct knowledge of the case told the Associated Press on condition of anonymity because the matter remains under investigation. The nature and number of incidents was not clear.
Thomas' attorney, public defender Joseph Lopez, said he has not seen details of the state's case.
The charges that brought him to court in Connecticut are connected to an attack in New Haven on Jan. 10, 2007.
A man broke in through an unlocked apartment window on Smith Avenue just before 1:30 a.m. and entered the bedroom, where the woman slept and her 11-month-old son was resting in his crib, according to EastCoastRapist.com.
Thomas was arrested on March 4 in New Haven after authorities said his DNA confirmed he was the so-called East Coast Rapist responsible for rapes and other attacks on 17 women since 1997 from Virginia to Connecticut.
Thomas has been charged so far with the rape in Connecticut and three rapes in Virginia. On Tuesday, he faces charges including first-degree sexual assault, first-degree burglary and risk of injury to a child.

Copyright AP - Associated Press