The search is on for a man police said stole almost $200 worth of beer from a Newington market, then dragged a police officer with his car for nearly 500 feet.
Police said they responded to the Best Market at 175 Lowrey Place in Newington just after 2 p.m. Saturday to investigate the report of a shoplifting in progress and an employee said a man and a woman left the store with $190 worth of beer without paying for it.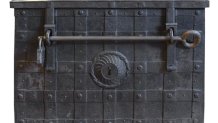 The man – who had facial hair, a black hat and black hooded sweatshirt -- fled the scene in a green Honda Civic before police arrived, police said.
Officers apprehended the woman, Sandra Weeks, at the scene and took her into custody, according to police.
Another officer who responded to the area saw a vehicle on East Cedar Street that matched the description of what the shoplifter was driving.
As the officer tried to stop it just over the Wethersfield town line on Wells Road, the driver reached for a gun on the dashboard and a struggle ensued, police said.
The man then sped down Wells Road, dragging the officer alongside the car for around 150 yards until the officer was able to get free, police said. The officer sustained minor injuries.
Sandra Weeks, 31, was charged with sixth-degree larceny and she was released on a $5,000 and issued a court date of Feb. 27.
Police have recovered the Honda, but the suspected shoplifter remains at large.
Newington police ask anyone with information to call Sgt. Brendan Moon at (860) 594-6246 or bmoon@newingtonct.gov.