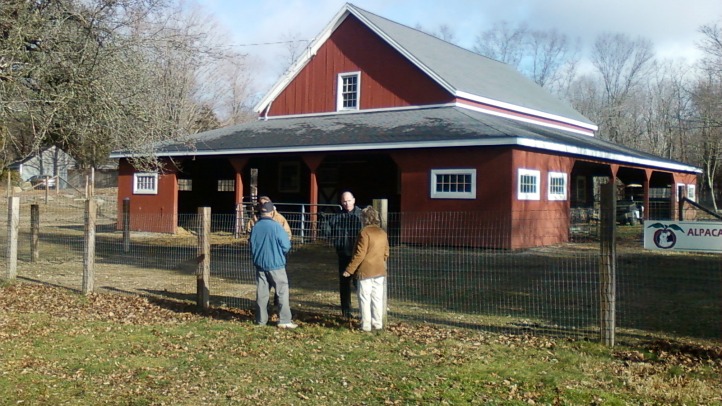 State police have arrested two Westbrook men accused of killing of several alpacas on a farm in Essex and said more arrests are possible.
Troopers were called to the Applesauce Acres alpaca farm at 99 Bushy Hill Road in the Ivoryton section of Essex around 8 a.m. on Friday Dec. 23, 2011 after four alpacas were found dead.
The animals were "violently killed" and suffered multiple stab wounds, state police said.
Blood covered the ground inside the pen where the animals were held and state police said the animals were definitely killed by a human and were not victims of an animal attack.
Several other alpacas were in the pen, but unharmed, police said.
Police said there were outstanding warrants for Kyle Roscetti, 21, of Westbrook, and Shawn Malcame, 23, of Westbrook. They turned themselves in on Tuesday.
Roscetti was held on a $75,000 bond and was arraigned on Wednesday.
Malcame was held on $50,000 bond but has been released on a promise to appear after being arraigned on Wednesday.
This is not the first time alpacas have been killed at the farm.
State police had two previous investigations since September 2011. At least one of the animals in the prior attacks had been shot.