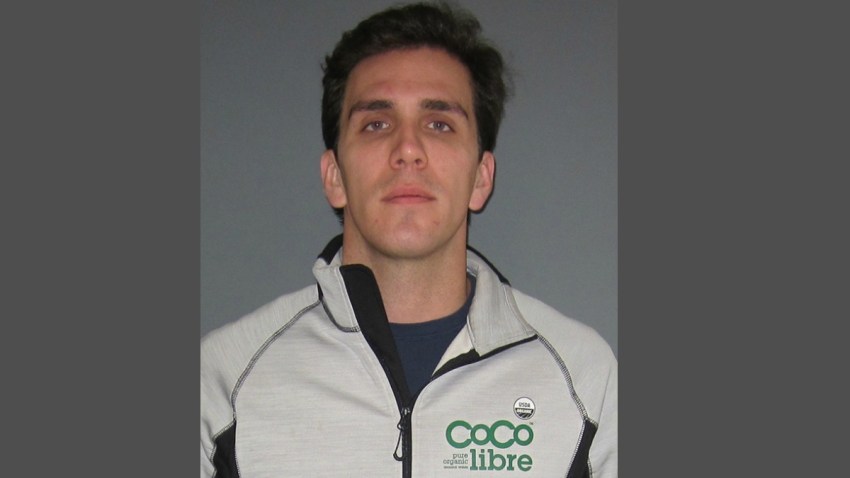 A man suspected of burglarizing a Glastonbury home a year ago has been arrested after the victim saw an old mug shot and recognized the sweatshirt on the suspect, according to police.
Glastonbury police investigated a home burglary reported in July 2014, but suspended the case when they did not develop any leads.
A year later, they had a lead – thanks to a mug shot they released of a suspect in another crime.
The victim of the 2014 burglary contacted police in July after seeing a mug shot of Derek A. Benson, 30, of Glastonbury, from last October that had been re-posted on social media, police said.
In that mug shot, Benson was wearing a gray CoCo Libre sweatshirt with green writing that matched one of the items stolen in the burglary, according to police.
Police investigated and said they linked Benson to the burglary.
He was arrested on Sept. 16 and charged with third-degree burglary, third-degree larceny, third-degree criminal mischief and second-degree criminal mischief.
Bond was set at $125,000 and Benson remains in custody, according to online court records.
NBC Connecticut left a message with the attorney's office representing Benson.
Glastonbury police have named Benson as a suspect in playing a role in the thefts of high-end golf clubs from home in Glastonbury. His name appears on court dockets several times and he has entered not guilty pleas.
Benson is due back in court next month.