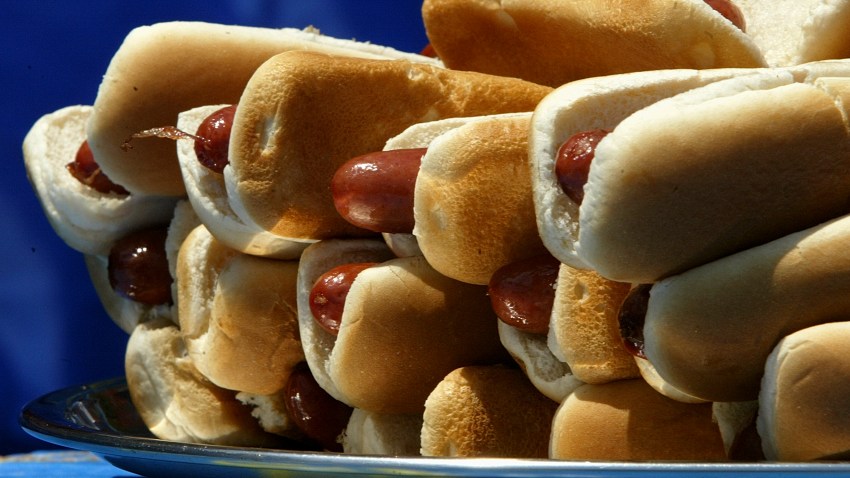 When the Labrador retriever died after a walk in Windsor, environmental police began working on a bizarre case they say involves tainted hotdogs and one man's alleged attempts to keep raccoons from ruining his crops.
State Department of Environmental Protection officials say William Bednarz, 49, of Windsor, admitted to setting out tainted hotdogs around his crop fields to try and kill raccoons because he believed they were causing damage.
He used Furadan, an agricultural pesticide used to protect field crops, such as corn, potatoes and tobacco from insects, according to Connecticut Department of Environmental Protection Environmental Conservation Police.
The chemical is extremely poisonous if used for any purpose other than its intended use, and seems to have killed one coyote that was poisoned after apparently snacking on the hotdogs.
What led environmental police to investigate is a call from a woman who was walking dogs along Great Meadow Road in November.
They found dead coyote along to the Farmington River and, she told authorities, two of her dogs, a pit bull and Labrador retriever, gnawed on the decaying carcass and quickly became violently ill.
The Labrador retriever ultimately died. The owner called the DEP Pesticide Program to investigate.

Tests on the dogs and the coyote determined that the coyote had been poisoned with Furadan, according to DEP.
The investigation led EnCon police and DEP Pesticide Program investigators to question Bednarz, who is accused of using chemicals to kill wildlife.

He was released on a promise to appear and is scheduled to appear in court on May 4 at Superior Court in Enfield.