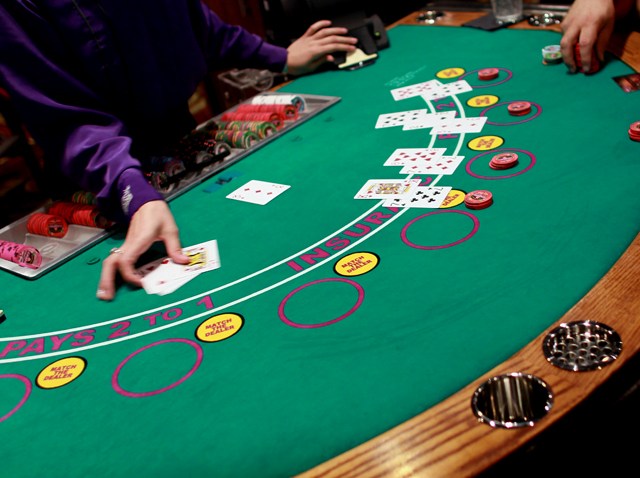 Some people are spending the snow day inside with hopes of hitting it big at Foxwoods.
While many businesses in the state are closed, the casino is open. They are operating with limited resources to cater to the people hunkering down in Mashantucket to get through the storm.
Some of the crowd arrived last night just because they knew they had the day off, Daniel Connors, director of the resort call center, said.
And Foxwoods is aiming to please.
Some gaming tables and a few restaurants are open, but the box office and bingo are closed.
"We are just trying to send hourly updates over the loud speaker," to let people know what is open, Connors said.
Foxwoods is getting compliments for their customer service on Twitter.
SadieLadieCrazyBabe tweets that the staff and management are doing a great job with limited resources.
"Employees are working OT very hard to help the guests. They are working on limited dealers but it's all goin great," she tweeted.
This is what Connors said he is seeing.
"No one's really complaining," he said. "The patrons have been very receptive."
Rooms are still available, but check-in time is 4 p.m.
"We are open and here to please," he said.
The cancellations they are getting are mostly from New York and Massachusetts because they just cannot get there.