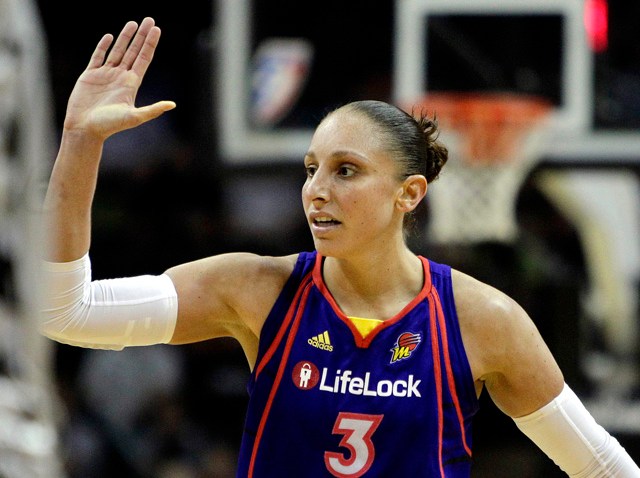 Diana Taurasi is a confident woman. She's confident in her ability on the basketball court and in her ability to block out any distractions, but over the past two months, things had changed for the UConn legend.
"I had those thoughts," Taurasi told the Hartford Courant. "You know, what if I don't get justice? What if I can't play in the Olympics or in the WNBA? What if I'm out of the sport that I worked so hard at and love so much?
After a Turkish league game in November, DT was given to a random drug test, the Courant reports. Two separate urine samples tested in a lab showed traces of modafinil, a drug banned by the World Anti-Doping Agency, according to the lab at the time.
The Turkish Basketball Federation suspended her, Then, her Turkish pro team released her.
Taurasi claimed her innocence. She said she'd never taken the drug. This week, the truth came out.
In the wake of a lie detector Taurasi took and evidence of incompetence at the Ankara lab, the Courant reports, the Turkish Federation reversed its ban on Taurasi.
"What people don't understand is, it wasn't my word (the polygraph) that got me off. It was the scientific chemistry that didn't add up. That's why this (the reversal of the false positives) happened. This had to do with (bad) science more than my word," Taurasi told the Courant.
If Taurasi had been found guilty of using banned substances, she could have been suspnded for up to two years, preventing her from playing in Europe, the WNBA or with USA Basketball in the 2012 Olympics.
Now she is free to play and exhibit that supreme confidence once again.