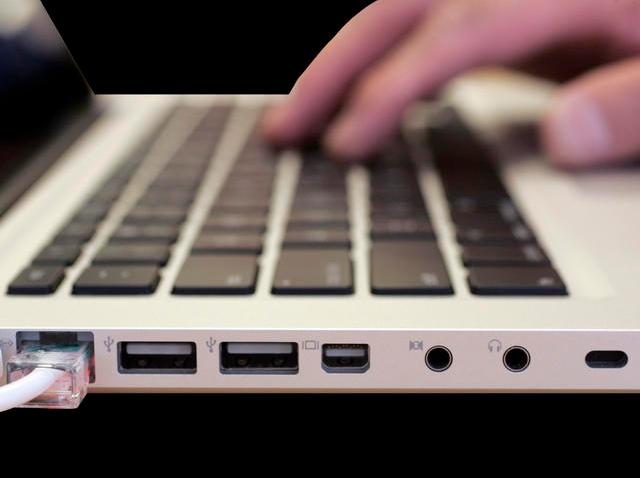 A Pomperaug High School teacher sent dozens of questionable emails and text messages to a 16-year-old female student. Those messages are now part of the criminal case against him.
Christopher Bantz, 40, faced a judge in Waterbury Superior Court for the first time Wednesday morning on a misdemeanor charge of fourth degree sexual assault. In court, prosecutors indicated the charge against him may be upgraded at some point in the future.
There were between 60 and 100 emails exchanged between Bantz and the student, court records show Bantz told police. In addition, the two sent as many as 10 to 15 text messages to each other on a daily basis, according to Bantz.
Bantz no longer works at the Southbury school. He resigned on Monday, citing personal reasons. After his arrest, the district placed him on paid leave.
Bantz urged the student to stay quiet about their relationship, according to court documents. In an email written on February 10, Bantz writes, "Even though you and I understand our relationship, most people would jump to conclusions."
On February 21, Bantz wrote, "I can't really say I love you and you're gorgeous to you in front of other people... torture."
Also that day, he wrote about the two creating signals for each other. "If I brush your *** with my hand, then I've obviously lost my ability to think rationally and it means I want you right there," he wrote.
On March 8, Bantz wrote, "Just wanted to say again I love you and had a great time tonight."
Bantz, and his attorney, both left court without comment.
Bantz was arrested after the girl's parents found some of the messages and called police, according to court records.
Bantz told police the two never met outside school. Physical contact was limited to hugging and one kiss on the top of her head, he said.
The girl told police Bantz would hug her for a really long time, rub her back, and lock his classroom door when they were alone.
Bantz also sent emails to another female student two years ago, according to court records. Another teacher found out about that and alerted the union, but not school officials.
Bantz is due back in court May 5.