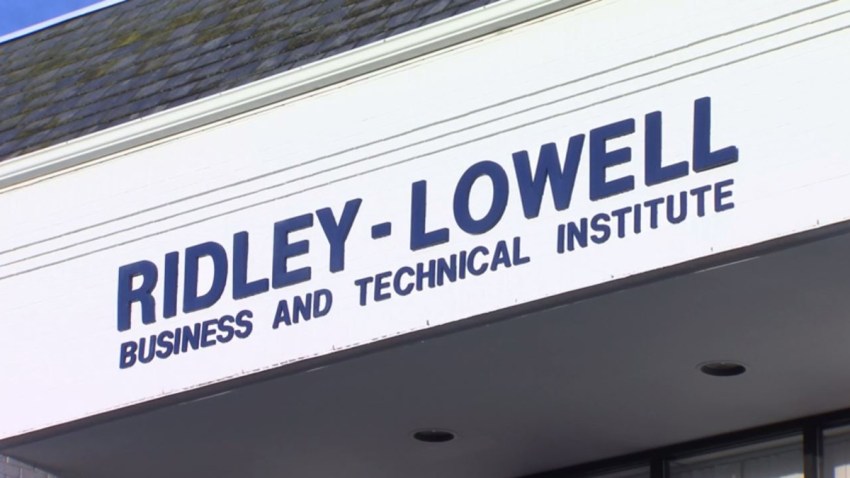 A technical school with two campuses in Connecticut closed without warning Wednesday.
Students in multiple states are scrambling after the Ridley-Lowell Business and Technical Institute announced the abrupt closure. The school, which has locations in New London and Danbury, as well as Rhode Island and New York, sent a letter to students Wednesday announcing it was "permanently closed, effective immediately."
The letter went on to explain that the school "faced severe financial and operational challenges over the last year, after the U.S. Department of Education withdrew recognition of its accreditor, ACICS." It said the school was awaiting a decision from a new accreditor but that "the resulting economic and operational impacts left Ridley-Lowell unable to continue in operation. Efforts to secure outside investment were unsuccessful."

Some students who spoke with NBC Connecticut said they attended classes on Wednesday and there was no indication that anything was wrong.
"I don't know - I don't know what to do," said student Greta Carson.
Carson was just 12 days away from graduating the medical billing and coding program, a move she had hoped would offer a better life.
"I started crying because I'm with child right now, got a two year old. I'm doing this for my family," she said.
Courtney Birdsell had a similar reaction when she heard the news. She's studying to be a medical assistant and had less than six months left.
"I was trying to do this for my daughter, my husband, to make a better life for us, and this is what happens," Birdsell said.
Some students are concerned their credits won't transfer due to the accreditation limbo that the school was in. Many students want to know if they'll get their money back.
"I took out $20,000 in student loans," Birdsell said.
Students told NBC Connecticut they haven't heard if they'll get a refund, and our questions to the school went unanswered Wednesday night.
While some are unsure about what to do, others are determined to find a way forward.
"I'm angry I'm very angry but it's not going to stop me. I'm going to continue. I will find another way and I will find another program and I will continue my education with or without Ridley-Lowell," said student Shirley Herren.
NBC Connecticut reached out to the president of the school, but we have yet to hear back. We also reached out to other technical schools about whether they would accept Ridley-Lowell credits, and were told they'd need to look at a variety of factors – including coursework – to make that decision.
The Office of Higher Education has resources for students trying to navigate this closure. For information, visit their website here.
For more information from the school itself, click here.