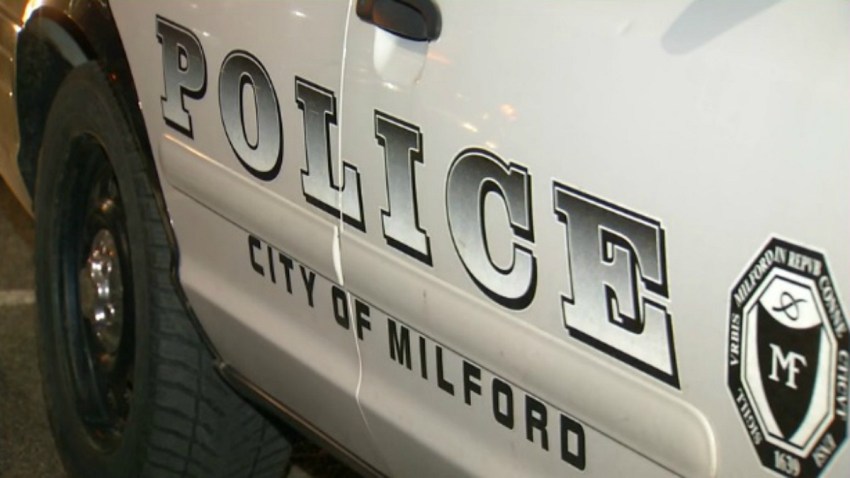 Milford police have arrested a 14-year-old boy who is accused of hitting a Chinese food delivery person in the head and stealing his car and cell phone and they are searching for the other person who was involved.
Police said they received a report of a fight on Noble Avenue, near Broad Street, at 9:30 p.m. and learned that a juvenile hit the delivery driver in the head with a blunt object and robbed him. The delivery driver needed to be taken to the hospital to treat his injuries, according to police.
Police then tried to stop a car at Meadowside Road and Seaside Avenue. Two people ran from the scene and the car rolled into a utility pole, police said.
During a search, police found a 14-year-old Bridgeport boy, who has been charged with carjacking, first-degree larceny, second-degree assault, second-degree robbery, interfering with arrest and conspiracy to commit.
The other person suspected of being involved in still at large.
Anyone with information should call Milford Police Department at (203) 878-6551 or submit a tip online at www.milfordpd.org.