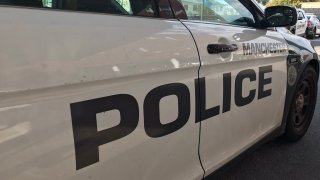 A 16-year-old is facing charges after he was found with a loaded gun on school grounds in Manchester.
Police said they arrested the teen in connection to a serious assault that happened in town Friday night. Officers obtained a take into custody order for the teen.
Authorities found the teen in the parking lot of Manchester High School near Brookfield Street. Police said the teen resisted arrest and was ultimately taken into custody with a stolen gun.
He was carrying a loaded firearm, which was reportedly stolen out of Georgia.
The teen faces first-degree assault charges for Friday's incident. He also faces charges including carrying a pistol without a permit, possession of a weapon on school grounds, reckless endangerment, and more.
Police said the teen was transported to a juvenile detention center pending a court appearance.