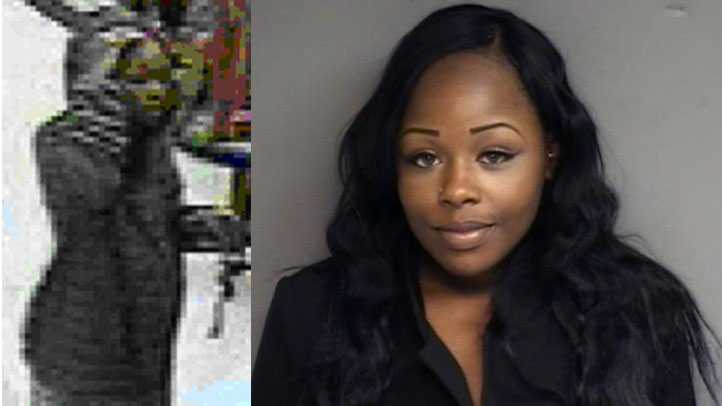 When thieves stole six purses during religious services in Stamford in October, police began trying to find them. So did the teenage daughter of one of the church leaders. Together, they found a suspect.
The purses disappeared from a conference room at the Hilton Hotel, 240 Fairfield Ave., on Sunday, Oct. 23 as the women attended services Pastor Rolita James, of the Passion for the Truth Church, was delivering.
Later that day, two females used credit cards from those purses in Norwalk, Stamford police said.
Police sent out a news release with details of the case and the teen daughter of a church leader posted the surveillance photos on her Facebook page. That proved to be a turning point on the case.
People started posting on the page and someone identified Dominique Abelard, 20, of Norwalk, as one of the people in the photos, police said.
Abelard called the teen and begged her to take the pictures down, police said.
That phone call helped police track down Abeland and she was arrested around 1 p.m. on Wednesday and charged with two counts of illegal use of a credit card and two counts of sixth-degree larceny.
She posted a $5,000 bond and is due in court on March 23.
The name of the second person remains unknown, police said.
Anyone with information is asked to call Stamford police property crimes at 203-977-4407.