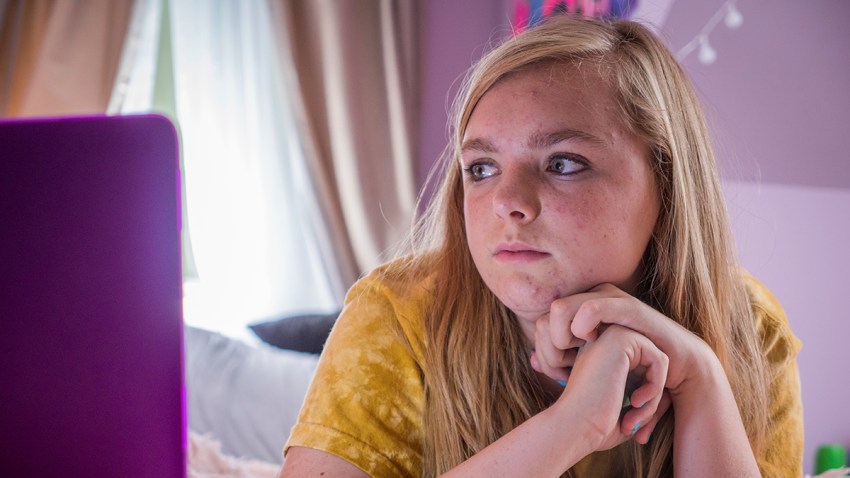 It's an unusual move for an unusual movie. Palace 17 in Hartford waived the cost of the ticket and the R-rating for anyone who wanted to see the film "Eighth Grade" during the 7 p.m. showing on Wednesday.
Bloomfield parent Jeanine Rose and her daughter, Elisabeth - who graduated eighth grade this year, like the idea of waiving the cost and rating.
The Motion Picture Association of America gave the film an R-rating for some language and sexual material. The rating calls for viewers under the age of 17 have to be accompanied by a parent or adult guardian, but theaters have discretion about whether they enforce the restriction.
"I think the R-rating is probably a little overdone," said Jeanine.
For this movie, though, both mom and daughter wanted to see it together. They know social media isn't going anywhere. And sooner or later it's something every parent must deal with.
"Having social media is like having a social status almost when you're in eighth grade. So if you have more followers, you've got more popularity, and if you have less followers, no one knows who you are," said Elisabeth.
"She likes to be on social media. She definitely wants to be doing videos, wants to be doing YouTube, and that's a little disconcerting, right, I think for any parent," said Jeanine.
Both Jeanine and Elisabeth think the movie "Eighth Grade" will also be a good way to talk about social media and what students deal with.
"I think it's a good way to have a good conversation, and we talk about these things all the time," said Jeanine.
"We already had the social media conversation on the way here," said Elisabeth.
The film's distributor hosted the free screenings, which had at least one participating theatre in each state. The story follows a 13-year-old girl in her last week of middle school.
Film director Bo Burnham has advocated that middle-schoolers see the film with their parents, telling The Associated Press in an interview last month, "I hope it gives kids an insight on parents and parents an insight on kids."
Even those who finished middle school years ago came to watch. Eighteen-year-olds Max Siegel and Sophie Morganstern say social media and school can be a tough combination.
"Now with social media, that sort of awkward stage in our lives is almost immortalized," said Morganstern.
"I don't think there are many movies that have come out that focuses on how social media influences people in middle school," said Siegel. "I think it's super cool that they're waiving the R-rating just to make it more accessible for eighth graders."
And while we often hear about the negative impact of social media platforms, Jeanine says she also sees the positive.
"I think that they're more comfortable with their own images, which we certainly weren't when we were kids. We hid from cameras. These guys are right in front of cameras, so I can't help but think there's something positive about that," Jeanine said.
"Eighth Grade" also has a Connecticut connection. One of the stars is Nora Mullins from West Haven.
Copyright AP - Associated Press