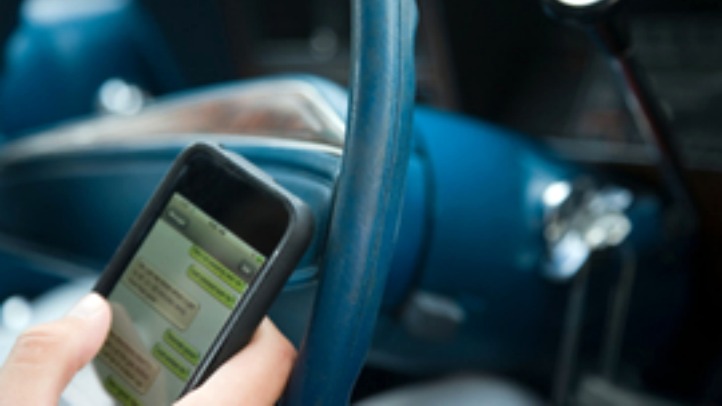 They moved from the driver's seat to the director's chair in an effort to put the brakes on distracted driving.

The Connecticut Department of Motor Vehicles and Travelers teamed up to crack down on distracted driving and they went to the very group of people who are most guilty of texting behind the wheel: teens!

"We always in the back of our minds know it's not the right thing to do," said Austin Begin, a senior at East Lyme Highschool and winner of the 3rd annual Teen Safe Driving contest.

Begin video shows teen, Cam Leece, driving distracted with his conscience sitting in the backseat narrating the 25 second PSA.

Connecticut is one of 2 states involved in a National Highway Traffic Safety effort aimed at curbing the number of distracted drivers on state roads.

When you consider young adults under the age of 20 are the biggest offenders, it makes the video contest even more priceless. Just ask Sherry Chapman. She lost her son Ryan in a car crash 8 years ago. She now talks to other teenagers about her tragedy and say the response she gets is overwhelming.

"They come up to me and say you've saved my life. Thank you Ms. Chapman. I don't want my parents going through what you've been through. Your son was just like me," recalled Chapman.

Teenagers admit its easier to listen to their friends than their parents sometimes. When it comes to distracted driving, they say it's no different.

"If you see one of you friends on the news or on youtube with one of these videos you pay more attention to it, so it's really good that so many different kids from a lot of different schools are involved in this that way a lot of people are exposed," said Begin.

To see the top 10 video finalists, click here.