We're forecasting another big warm-up and this time it arrives just in time for the Easter holiday.
This will leave us with very pleasant weather for Easter Sunday. No weather issues were for sunrise services. Sunrise was at 6:10 a.m. on Sunday.
Here's a look at the planner for Easter Sunday.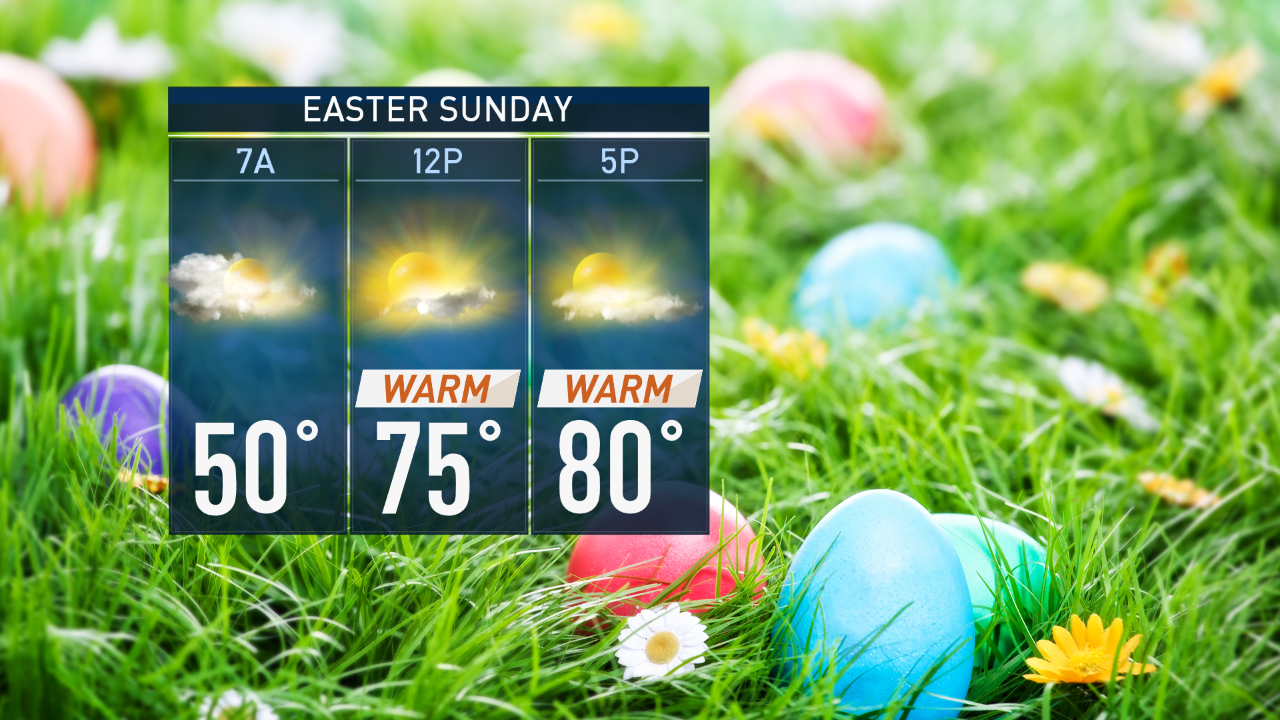 Temperatures Sunday afternoon will warm into the 80s for inland areas of the state. Coastal areas can expect temperatures in the low 70s.