Warmer air is working into the state and some areas could hit 80 degrees Friday and Saturday.
High temperatures Friday are expected to reach the upper 70s to near 80 degrees. Here's a look at Friday's town by town high temperatures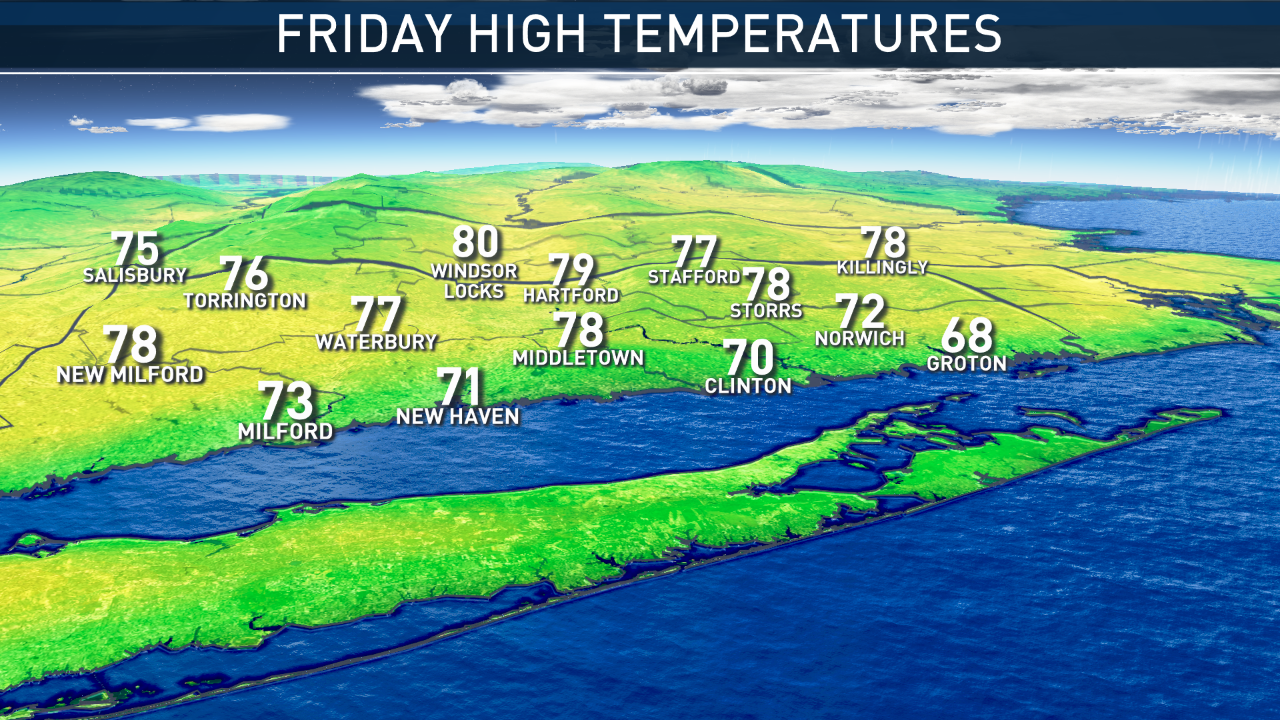 The warmer weather also brings with it the chance for scattered showers and thunderstorms. Showers rolled through Friday morning and we could see thunderstorms on Saturday.
Here's a look at 'Future Radar' Saturday morning which shows a line of thunderstorms moving through the state. Sunshine and warm air will return by the afternoon hours.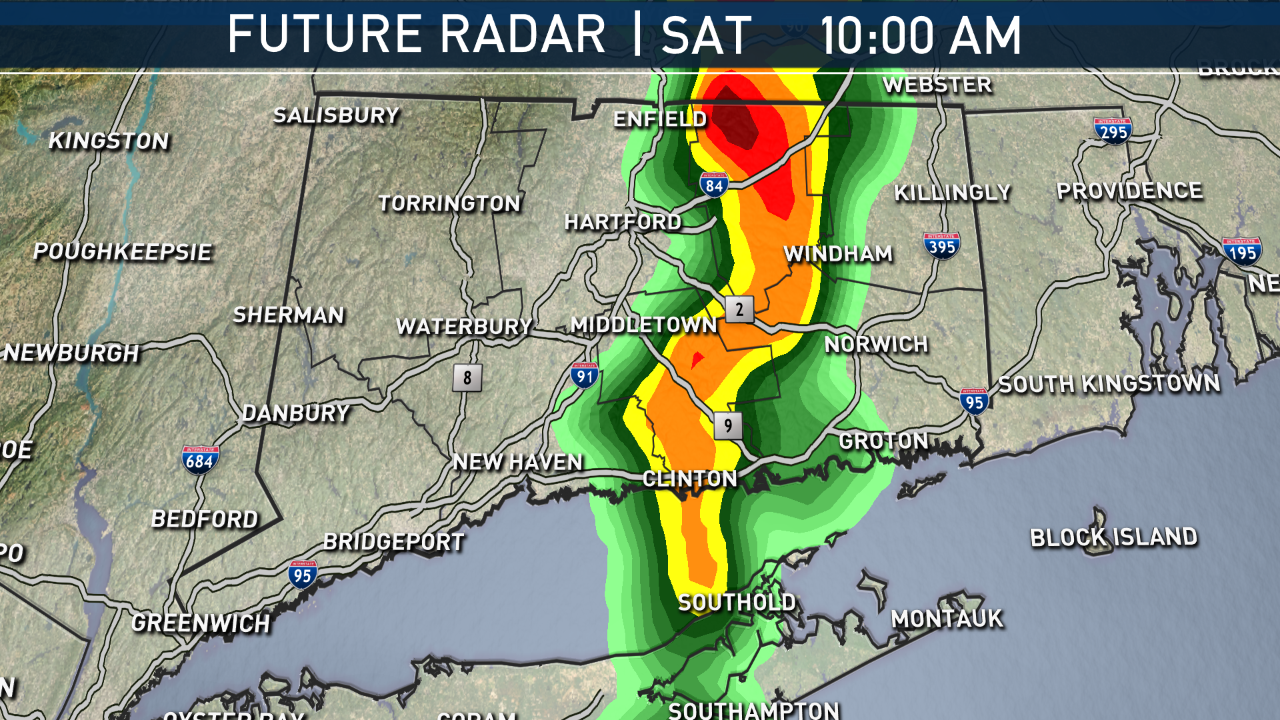 Unfortunately for the warm weather fans the temperatures become much more seasonable by Sunday. High temperatures on Sunday are expected to reach the middle to upper 60s. The average high temperature for this time of year is 65 degrees.