Skies will be mostly clear overnight but it will still be breezy. Temperatures will plunge into the teens.
Tomorrow is a bright day, though high clouds increase late ahead of a large coastal storm. High temperatures will be in the middle 30s.
A storm will slide under Connecticut on Friday, grazing the state with snow. The snow won't accumulate, however, given its light intensity and marginal temperatures.
With the clouds on Friday, temperatures will be stuck close to 32 degrees.
The weekend looks very nice, with high temperatures near 40 degrees both days.
Saturday will feature filtered sunshine, while Sunday sees morning clouds giving way to afternoon sunshine.
It turns notiably warmer on Monday as high temperatures surge towards 50 degrees.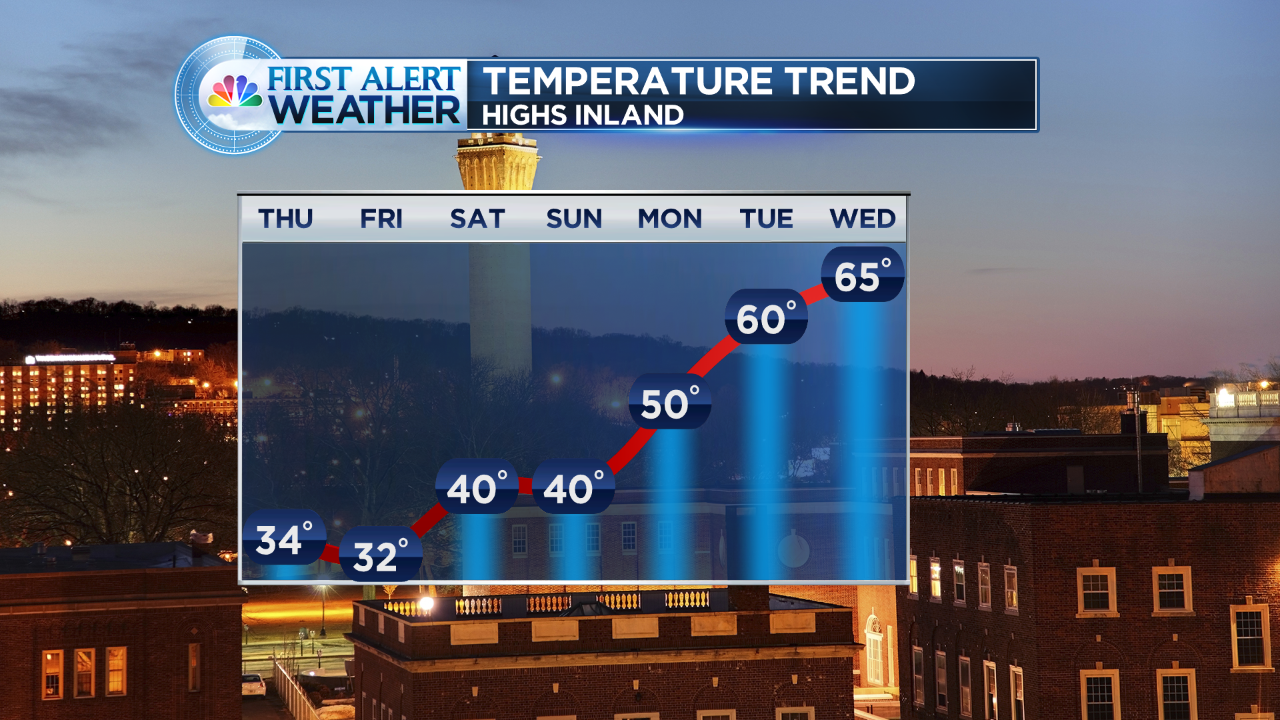 Starting midweek, 60s are possible several days. Click here for more.