Temperatures will drop heading into the weekend and that means no more 70 degree weather for a while!
A new record high temperature was set in Windsor Locks on Friday at 76 degrees. Bridgeport also set a record at 71 degrees.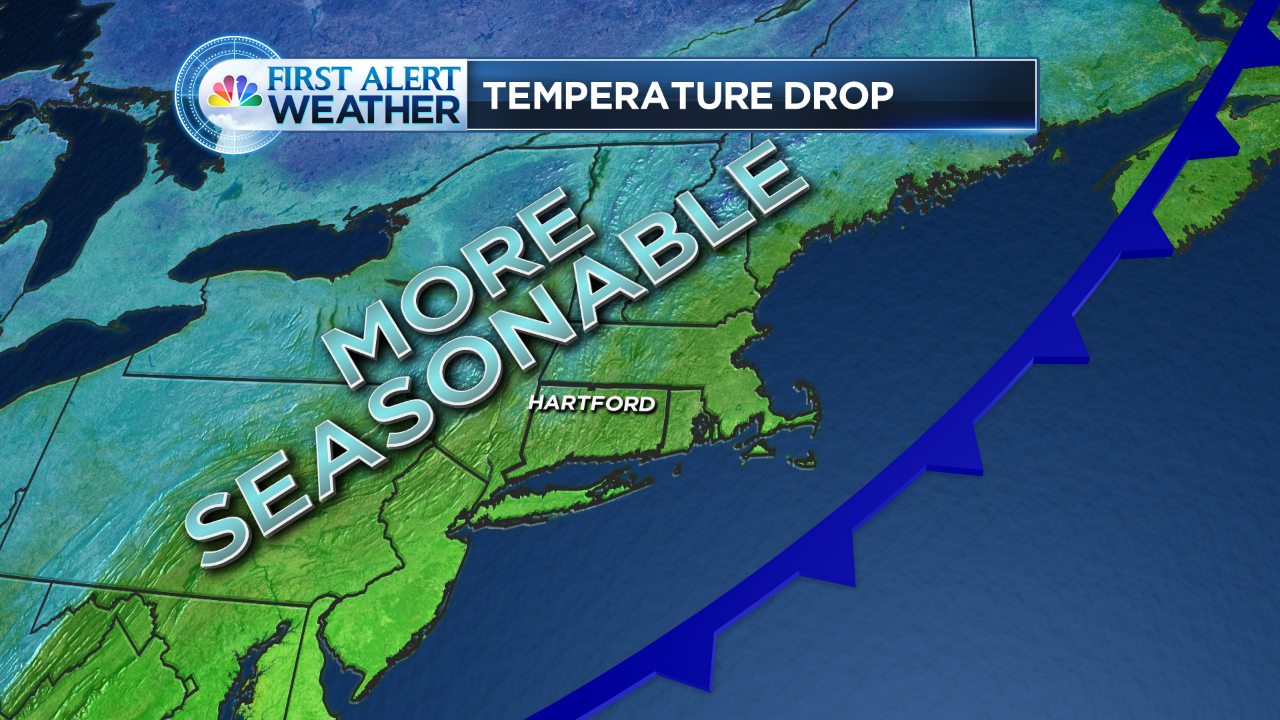 A cold front comes through this evening, and with it could come a few showers.
Tomorrow's dramatically cooler. Sunshine will be filtered by high clouds and temperatures will only be in the lower 60s!
Complete sunshine is expected on Sunday but it will be on the cool side. Temperatures will only peak in the upper 40s to middle 50s.
Monday's also sunny and dry, and temperatures will be in the middle and upper 50s.
A storm system will be fairly close to the state on Tuesday, and that means an abundance of clouds with the possibility of showers.
A blend of clouds and sun returns on Wednesday, before more unsettled weather on Thursday.
High temperatures will be in the upper 50s to near 60 degrees next week.