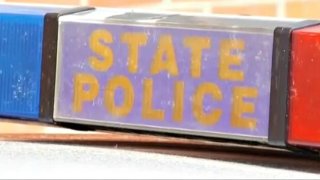 Over the long Memorial Day weekend, state police responded to several crashes and there were 10 fatalities.
Between midnight Friday, May 27 and 11:59 p.m. on Monday, May 30, state police responded to 359 crashes, including 35 with injuries. There were 10 fatalities and one crash with serious injuries, according to state police.
Four people died after a crash on Quaddick Town Farm Road in Thompson just after 5 p.m. Monday.
One man died after a crash on Interstate 95 South in Madison on Sunday morning.
Four people were killed in a wrong-way crash on Interstate 95 South in Guilford early Sunday morning.
A 17-year-old was killed in a crash on Route 6 in Hampton Saturday morning.
Gov. Ned Lamont said this was one of the most fatal car weekends this state has ever suffered.
Lamont said there are as many police on the beat.
Earlier in the pandemic, even when traffic was down by half, the number of fatalities was still up because people were "driving like a bat out of hell," Lamont said Tuesday.
He said he thinks there's still a lot of that going on and we've got to do what we can to keep people safe.
State troopers responded to:
6,448 calls for service
547 motorist assists
615 speeding violations
145 seatbelt violations
451 hazardous moving violations