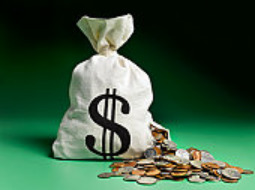 Imagine striking it rich and getting VIP treatment at a major resort, all thanks to a lucky penny. That's what happened to an East Hartford woman on Thursday at Foxwoods Resort Casino.
Kathleen MacNeil was playing the "Wizard of Oz" penny slot machine when she hit the jackpot, winning $1,028,294.27 ... and yes the 0.27 is necessary on the end of that figure, because its those darling pieces of change that put her on the yellow-brick road to fortune.
After the win, MacNeil and her husband, Jack, invited their entire family to the casino and got the real VIP treatment. They upgraded their accommodations to a studio suite at the MGM Grand Resort at Foxwoods.