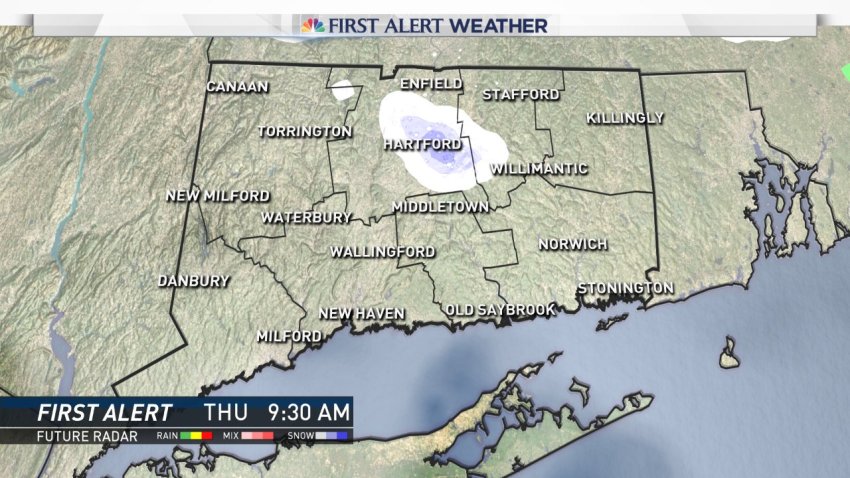 A weak weather system (about as weak as it gets) is going to scoot into New England on Thanksgiving. This is an incredibly minor system but its timing could cause some issues.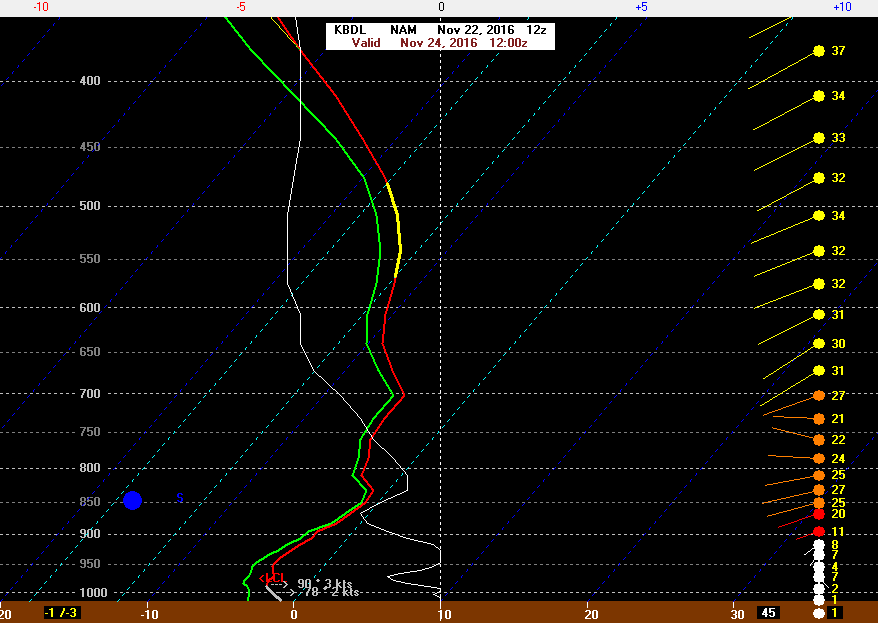 Several of our computer models are showing some light precipitation around daybreak Thanksgiving and it looks cold enough for snow in many areas. This sounding from the NAM valid at 8 a.m. Thursday at BDL shows temperatures below 32F from the ground up through the clouds. Plenty of moisture is seen on this sounding as well. The GFS model is drier and would indicate mainly flurries or a period of non-accumulating light snow.
The most likely scenario is a coating of snow in some towns and maybe a bit of slick travel around daybreak through noon or so. The worst case scenario would be about an inch or so of snow. The best case scenario (which is certainly possible) is little if any snow because the lowest levels of the atmosphere are too dry or if the "storm" manages to weaken anymore.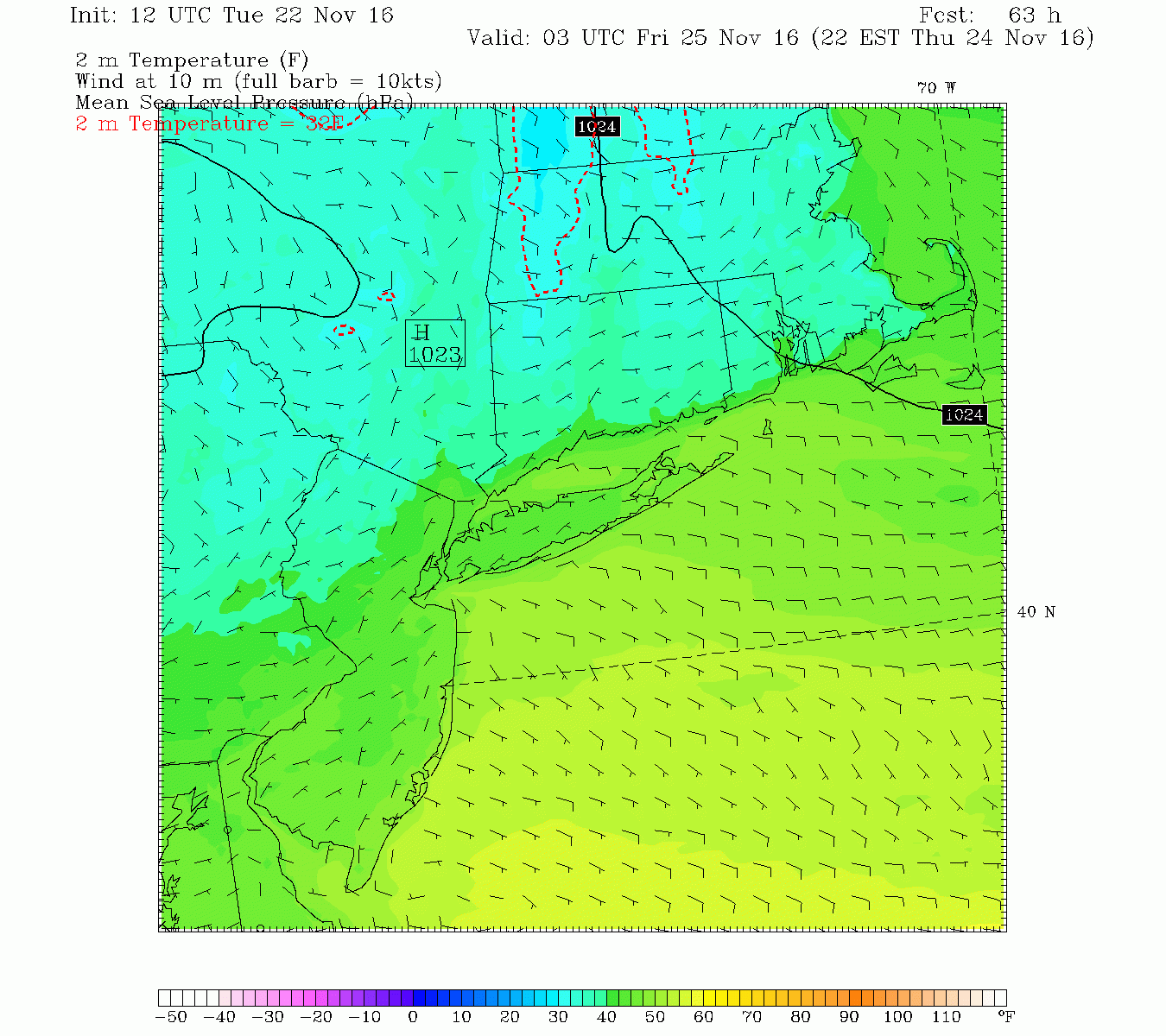 Lots of clouds stick around through the day on Thursday with the potential for some light rain showers during the afternoon and evening. There is one exception to this and that's in the Litchfield Hills where temperatures will be around 32 degrees (the 4km NAM-WRF from SUNY Stony Brook is shown above). It's conceivable a period of light freezing rain or drizzle could occur in some of the elevated towns Thanksgiving afternoon and evening and require some treatment of roads.
Overall this isn't something to be concerned about - just something to keep an eye out for on Thursday.