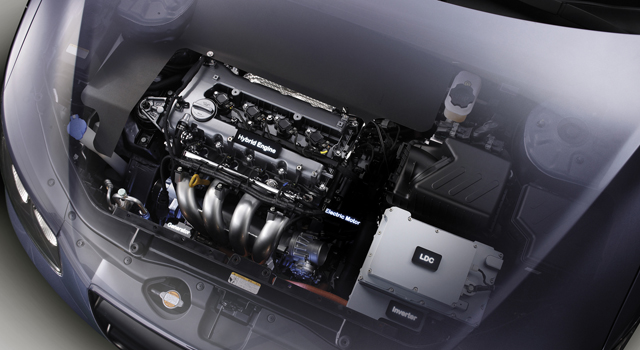 There's a problem with fuel-cell cars fueling up in Connecticut in the near future, and that problem is one familiar to both the chicken and the egg.
Carmakers are reluctant to commercialize fuel-cell vehicles because there's little to no infrastructure in place to support them, while those building the fueling stations are hesitant because there are so few fuel cell cars on the road.
The question is who goes first?
With his first station slated to open in Wallingford in June, it's not much of a question to
Tom Sullivan
, founder of both
Lumber Liquidators
, a hardware flooring retailer with 200 stores and $544 million in net sales, and
SunHydro
, a solar-powered-fuel-cell car-refueling network with plans for stations up and down the East Coast.
For Sullivan, it's time to stop talking and start doing.
In 2008, Sullivan bought the Connecticut-based
Proton Energy Systems
for $10.2 million at a
bankruptcy auction
. The company specialized in making electrolyzers to separate the hydrogen and oxygen molecules in water; which can be used for hydrogen refueling stations or to generate oxygen onboard navy ships, which is especially important to submarines, like those based in
Groton
.
SunHydro will be building the refueling stations at its Wallingford headquarters and then moving them to their locations along the coast via shipping containers, according to the
New York Times
.
"Our goal is to make it possible for hydrogen cars to drive from Maine to
Miami
strictly on sun and water," company president
Michael Grey
told
Wired.com
.
The stations are slated to make hydrogen using integrated solar panels, allowing for the company's zero-emission claims.
Fuel cell vehicles are still in the
early stages of development
, with several issues (mostly with weight, cost, durability and safety) to resolve before they become commercially viable. However, when they do, they will emit nothing other than a bit of water out of the 'tailpipe' and could significantly reduce our dependency on foreign oil, a fact not lost on Sullivan.
"It seemed ridiculous we were spending $1 billion a day on imported oil when we could make our own zero-emission hydrogen," Sullivan told the
NY Times
.
Connecticut is no stranger to fuel cell technology, with a
fuel-cell bus
in service in Hartford.