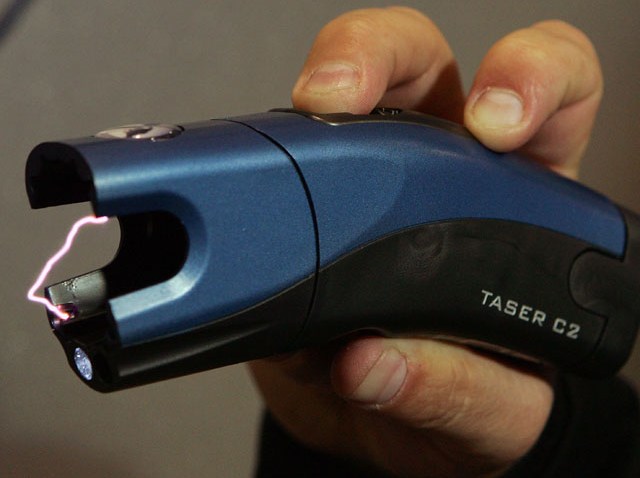 Connecticut residents might soon be allowed to pack a different kind of heat when they feel threatened -- Tasers.
You can keep a stun gun in your home, but now lawmakers in Hartford are considering a bill that would allow people to carry Tasers for personal protection. State law refers to them as electronic defense weapons and carrying one could bring a fine of up to $500, a jail sentence of up to three years or both.
A representative from Taser International attended a public hearing of the legislature's Public Safety Committee and said Connecticut customers want to carry their Tasers with them when they feel most vulnerable.
The Arizona-based manufacturer estimates more than 200,000 people currently carry the devices in the U.S.
Human rights groups claim Tasers cause heart attacks and Sen. Andrea Stillman, D-Waterford, said he was concerned about the safety of the stun guns.
The manufacturer disagrees, but told police last year not to fire the devices at suspects' chests, because of a small risk of ill effects on the heart.
Copyright AP - Associated Press