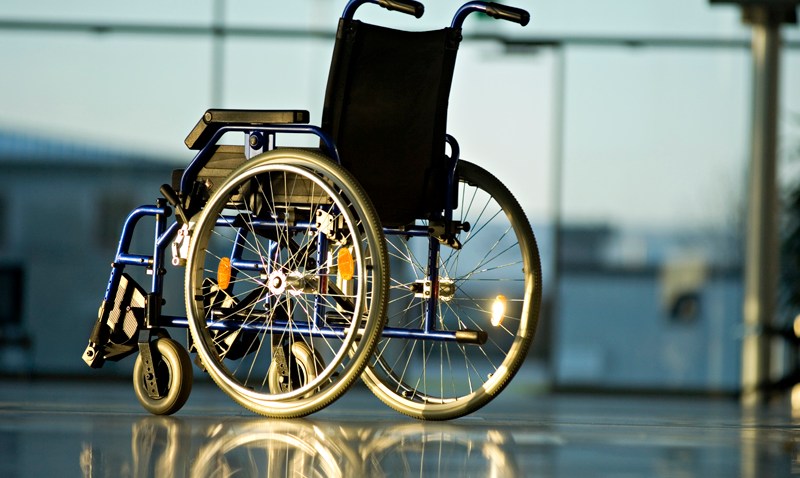 Whether thieves took the aluminum ramp to sell it for scrap metal, or for something else, police do not yet know.
What they do know, is that someone took the means for wheelchair-bound residents to wheel themselves in and out of 210 Washington Ave. in West Haven.
Tracy Lamb and her mother live in the house. Lamb suffers from multiple sclerosis and uses a motorized wheelchair. Her mother also uses a motorized wheelchair because of a heart problem.
"I'd like my ramp back. I need it to get my chair down. Whoever took it is heartless and no conscience at all," Lamb said.
That portable wheelchair ramp, which helps them manuever the front steps, disappeared from the building just before 5 a.m. on Wednesday.
Lamb noticized it was missing as she was leaving for work on Wednesday.
"This morning I tried to get it down without it and my chair fell over. I can't get down from there without the ramp," Lamb said.
The ramp is approximately 10 feet long, by three-feet wide and hinged in the middle, to fold in half. It is 70 pounds.

Anyone who witnessed the theft, or suspicious vehicles or persons or any other information is being asked to call West Haven police 203-937-3900.
Follow us on Twitter @NBCConnecticut, on Facebook, and sign up for breaking news SMS alerts on your phone by texting "CTBREAKING" to 622669.