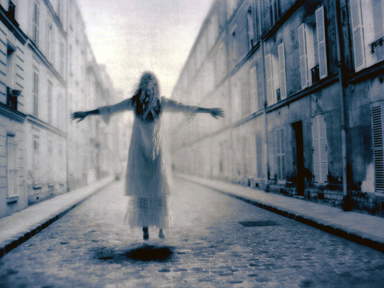 Police are on the search for headstone of a woman known as the "Green Lady of Burlington," who is said to haunt a local cemetery.
Elizabeth Palmiter died in the 1800s and is known as the "Green Lady," because of a legend that says she's appeared as a green glow in the Seventh Day Baptist Cemetery.
Her headstone disappeared sometime between Tuesday night and Wednesday morning and now, regardless of the folklore, the theft is a state police matter.
Police tell the Waterbury Republican-American that the missing headstone has been there since the 1970s and was a replacement for the original marker.
State police are looking for anyone who might have been driving by and saw a car that seemed out of place to call, State Police Lt. Paul Vance said.
If you happen to see a 200 pound grave marker that says:
"Elisabeth wife of Benjamin Palmiter died April 12, 1800 age 30."
Call state police at (860) 673-4856.

Copyright AP - Associated Press