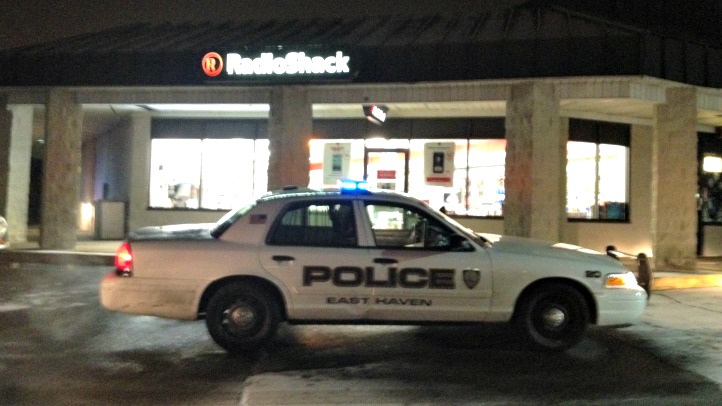 Police are looking for the robbers who forced employees at the East Haven Radio Shack on Foxon Road to the ground on Tuesday night and stole several electronic devices.

Three to five robbers wearing hoods entered the store a little after 8 p.m., according to police, told the two Radio Shack employees to lie on the ground and then stole money and electronics, including TVs, according to police.
No one was hurt during the robbery.
East Haven Police said they've been in contact with Trumbull Police after a recent Radio Shack robbery there.