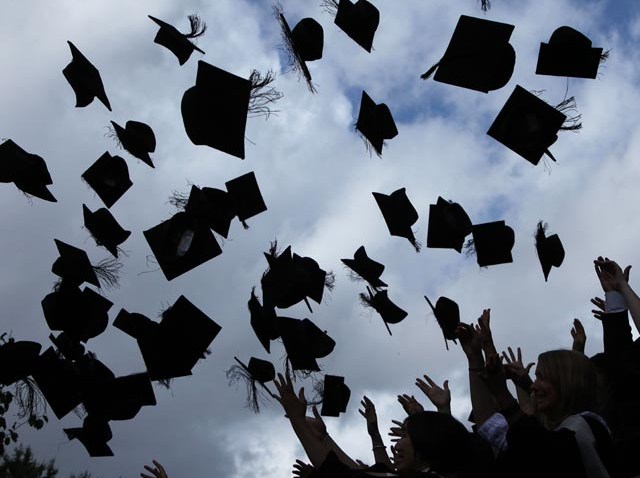 It's time to give ourselves a well-deserved pat on the back.
Hartford-New Haven was voted second place in TheDailyBeast.com's America's Smartest (and dumbest) Cities, with rankings going from first to worst, of course.
The Daily Beast ranked America's 55 largest cities and we were only one-upped by Boston and followed by San Francisco-Oakland-San Jose. In 2009, we were ranked sixth.
Daily Beast decides to rank us among the country's brainiest because we hold more degrees than most, buy a lot of non-fiction books and have an abundance of libraries and higher education institutions.
According to TheDailyBeast, a city's potential lies mostly with ingenuity and brainpower of its resident, because regions with intellectual vigor are most likely to bounce back from the on-going economic blunders.
Daily Beast gave us an IQ of 159.98, based in part on our percentages of residents with bachelor degrees: 19 percent, graduate degrees: 15 percent and the year to date adult non-fiction book sales: 2,263,000.
Follow us on Twitter @NBCConnecticut, on Facebook, and sign up for breaking news SMS alerts on your phone by texting "CTBREAKING" to 622669.