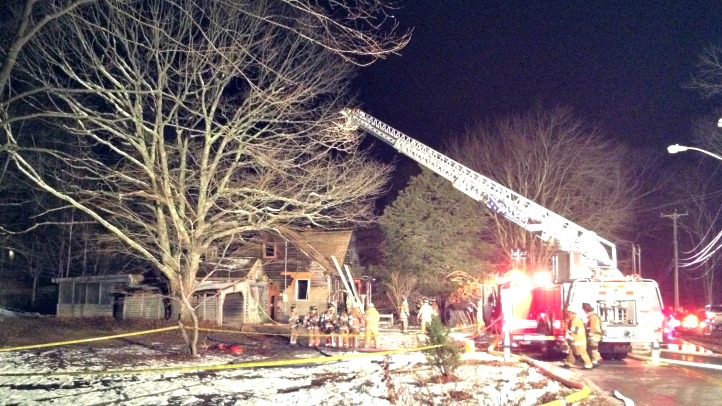 A Montville house caught fire for the third time this year, according to fire officials.
Firefighters responded to a vacant home at 24 Old Colchester Road Extension at around 6:00 p.m., Wednesday.
The fire started at the back of the house and appears to be suspicious, said a fire official at the scene.
Three firefighters were taken to a local hospital for minor injuries, including smoke inhalation.
The cause of the fire is still under investigation.