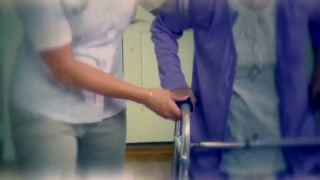 The state of Connecticut now has 41,762 confirmed cases of COVID-19, and 3,868 have died.
At Connecticut nursing homes and assisted living facilities, there are a combined 9,329 cases.
These facilities house some of the most vulnerable populations, and the numbers reflect that. According to state data, nursing homes have reported 1,884 laboratory-confirmed COVID-19 related deaths, and another 514 deaths are considered likely related to the virus. At assisted living facilities, there are 240 laboratory-confirmed deaths, and another 87 probable.
Leaders of LeadingAge Connecticut, the Connecticut Association of Health Care Facilities and CALA released a joint statement on the latest numbers:
This week's nursing home and assisted living weekly statistical report continues to show that areas of high population density and COVID-19 presence, like Connecticut, will see a corresponding prevalence of COVID-19 in congregate settings, such as nursing home and assisted living communities.  This is why it is vitally important that all Connecticut residents be mindful of the fact that older adults are particularly susceptible to this highly contagious virus and that by observing the Governor's reopening rules they can play a critical role in protecting nursing home residents and assisted living communities by doing what they can to contain the community spread of the virus. 
We continue to believe that our state's efforts to combat Covid-19 are moving in the right direction. We are the near completion of the point prevalence survey testing of all nursing home residents and will soon be launching widespread employee testing – all part of a comprehensive plan to further curb the spread of the virus. 
This week's statistics and the results of our testing also reflect the highly contagious character of the virus, which has confused and challenged medical and academic experts, as well as public health officials across the Nation. We have continuously modified the normal infection control concepts as we learn more about the disease, and we are cautiously optimistic as we witness more and more residents recovering.