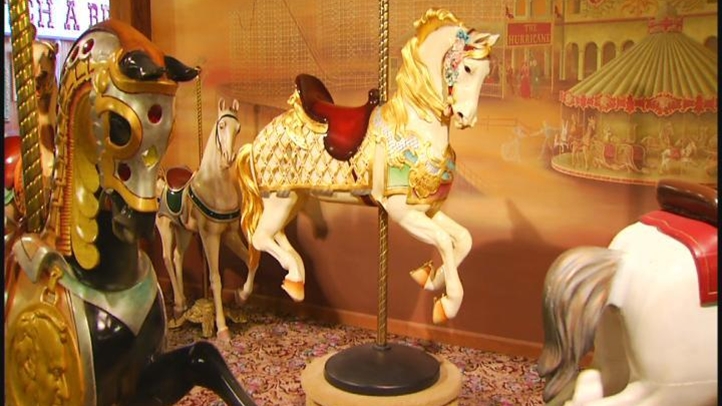 With the band organ music and whirling horses, carousels have delighted the young and old for centuries, but the number of carousels has dwindled in recent years.
As carousels close, there is a Bristol museum that is taking in the strays. The New England Carousel Museum includes 33,000 square feet of a vast collection of carousel horses, zebras, ducks, pigs, tigers and more. You can find out why you should check out a horse's hooves before you hop on for your next ride and see some rare examples of late 19th century carousel characters.
The only thing missing in the Carousel Museum, is a full-size working carousel. The museum is hoping to change that by raising money to bring a donated carousel from Florida to Connecticut. They're holding a Mardi Gras celebration on Saturday, March 5, with proceeds going to the project.
For more information about the Mardi Gras party, and the hours and admission prices to the museum, click here.