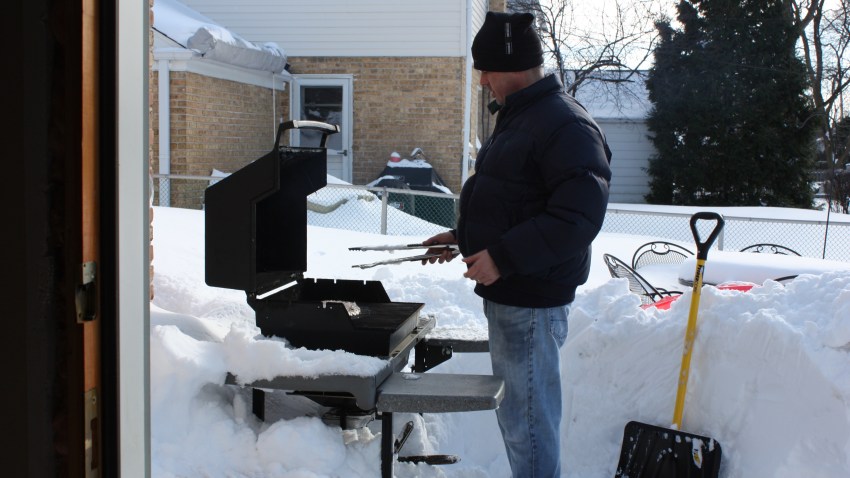 Winter hurts, and never more so than this year across the battered Northeast as doctors are seeing more strained muscles from shoveling snow, broken bones from slick stairs and sidewalks, and dangerously low blood banks as fewer people venture out.
We're now enjoying a reprieve from what has become a routine of heavy snowfall every few days, but a blast of frigid air expected to sweep across the region on Wednesday portends a new round of hazards as freshly melted snow freezes again and coats roads and walkways with a fresh layer of ice.
At Hartford Hospital, about two dozen people have been treated in the past week alone after falling off roofs and ladders while trying to clear snow. Others have lost fingers in snow-blower accidents, a few have suffered heart attacks while shoveling, and some have been sidelined with broken limbs after slipping on ice.
"We've seen this before, but never in these huge numbers," said Dr. A.J. Smally, the hospital's emergency department director. "It's an epidemic."
And as the risk for injuries has jumped, supplies of a critical necessity have dropped nationwide: blood donations.
The American Red Cross says that from Jan. 1 through Feb. 1, it missed out on more than 19,000 blood donations it had expected to get. It blames blood drives scheduled for schools, businesses and community events that were postponed because of the weather.
A cold front will send temperatures plunging into the single digits across much of the Northeast on Wednesday and create icy, treacherous conditions on untreated roads and sidewalks, said Charlie Foley, a National Weather Service meteorologist based in Taunton, Massachusetts.
Mulvihill reported from Haddonfield, N.J. Associated Press writers Michael Melia and Dave Collins in Hartford also contributed to this story.


Copyright AP - Associated Press