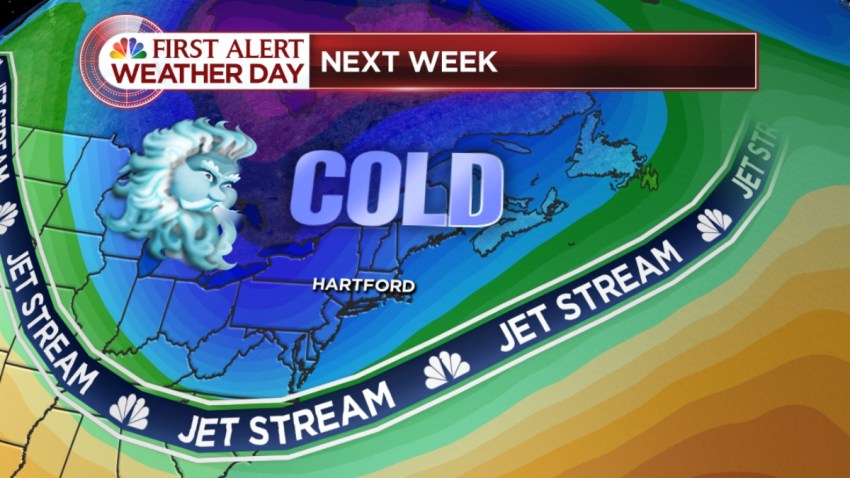 As temperatures cooled Sunday evening, any puddles refreezing could cause some slick spots for the morning commute Monday, but wind should dry out the roads so that shouldn't be a widespread problem.
Hundreds remained without power Sunday night as heavy rain and high winds swept the state.
NBC Connecticut's weather team declared a First Alert Weather Day lasting through late evening.
A line of storms moved through the state starting early evening, bringing gustin winds and heavy downpours. At about 5 p.m., a band of storms dumped heavy rain on the Route 8 corridor in Torrington.
Power outages surpassed 2,500 in the morning and dropped in the afternoon, but Eversource outages increased again in the evening to 752 as of 5:25 p.m., with 241 without power in Redding, 108 without power in Stamford and 103 without power in New Milford, according to the power company's outage map. United Illuminating reported 458 of its customers were without power as of that time, with North Haven seeing the most outages at 347.
A severe thunderstorm warning was issued earlier in the day for New London County, as well as coastal flooding advisories on the shoreline, but those have expired. Winds increased to about 30 miles an hour and the hill towns and southeastern Connecticut saw gusts reaching 40 miles an hour or more at times.
Significant rainfall posed the concern of possible street and basement flooding as frozen ground increases run-off.
Temperatures were on the warmer side Sunday but are expected to drop this week.
Monday brings much colder temperatures and winds over 30 miles an hour. High temperatures will be in the low 30s and wind chills will make it feel like the 20s or teens.
We could see light snow or snow showers on Tuesday later in the day or in the evening, with a coating of 1 inch in spots.