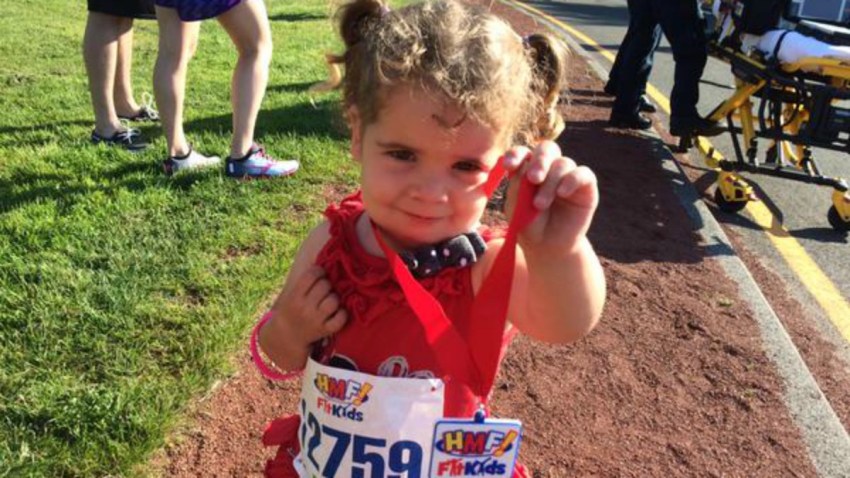 For the 18th year, the Hartford Marathon Foundation hosted one of its most popular races. The Red Dress Run/Walk for Women attracted more than 1,000 participants to the Elizabeth Park Rose Garden on Saturday in Hartford.
"Today, for me, the most fantastic part is going to be my daughter's first race," said Sarah Bourdeau, one of the pace runners who said she'd dreamed about bringing her daughter along. "I've been waiting for this day a long time. Just her watching and telling me she wants to be like mommy is special," said Bourdeau.
Her daughter, Madeline, like many of the children who came to the park, participated in a Kid-K fit run with her mom, before the big race. Her favorite part?
"Running with my mom and she helping me when I run," Madeline said.
The Red Dress Run for Women not only gave mothers and daughters a chance to bond, but also raised money and awareness for charity.
"This race was really important to me because my mom passed away in February from a stroke very unexpectedly. So, we're out here supporting heart research," said Jessie Gagnon of Manchester.
Her two-year-old daughter Hadley proudly showed off her medal after crossing the finish line of the kids run.
"I just hope this is the start of lifelong fitness and health for her," added her mother.
Keri Jonas has made the race a tradition with daughter Addison, who's now following in mom's running shoes.
"She's my 12-year-old running partner and she's the best one ever," said the elder Jonas.
Her daughter was pretty happy that the race was closed to boys.
"Boys do make me more competitive. I love girls because they're kind of underestimated most of the time. But, most of the girls can do anything boys can," said Addison.
The focus on women is one of the reasons event organizers think the race is so popular, another is the location.
"Our slogan is great races and great places and this speaks volumes to why we use this as our tag line," said Hartford Marathon Foundation Executive Director Beth Shluger.