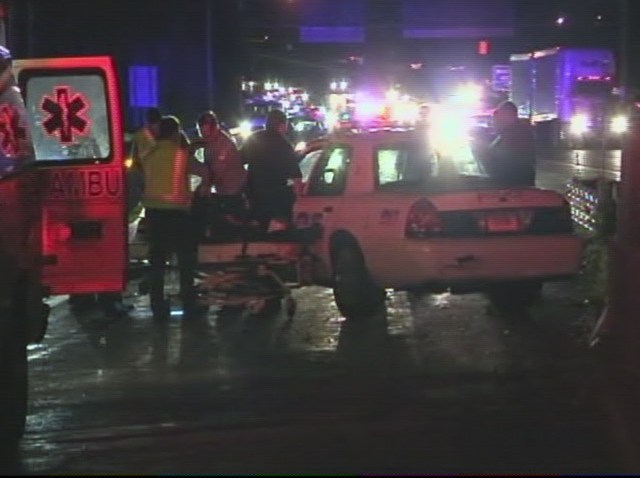 A police pursuit from Hartford to New Britain on Wednesday night landed one police officer in the hospital and as many as three suspects behind bars.
Hartford Police did not release many details on Wednesday night, but said they tried to pull over a dark SUV after an incident involving a gun just after 9 p,m, in Hartford.
The suspects took off on Interstate-84 West and made their way down the highway through West Hartford and onto Route 9 South in New Britain before getting off at Exit 39A, police said.
The suspects got as far Hartford Road. across from the Target store in New Britain, where they were finally stopped and taken into custody.
A West Hartford Police officer was taken to an area hospital to be evaluated after his cruiser was hit during the incident.
As many as three suspects were arrested and taken to the Hartford Police Department for questioning.
Hartford police have not yet released their names or charges.