Wednesday Morning Update: There's a smidge more moisture with this storm and it is going to track a bit closer to the coast. Because of that the odds of 1" or more of snow have increased along the shoreline and there is certainly a risk for a heavy coating as far north as the Massachusetts border. I expect a slippery morning commute in many locations. We'll have to update the snow accumulation forecast to show a bit more accumulation today.
Our coldest air of the fall so far is streaming into Connecticut right now. Some evening snow showers and wind chills near zero by tomorrow morning will be a pretty big shock after some towns in southeastern Connecticut approached 50F today!
With the cold in place the next system we're watching is a fast moving, and moisture starved, clipper racing underneath southern New England. The question is whether any of whatever moisture there is can scoot far enough north to clip southern Connecticut first thing Thursday.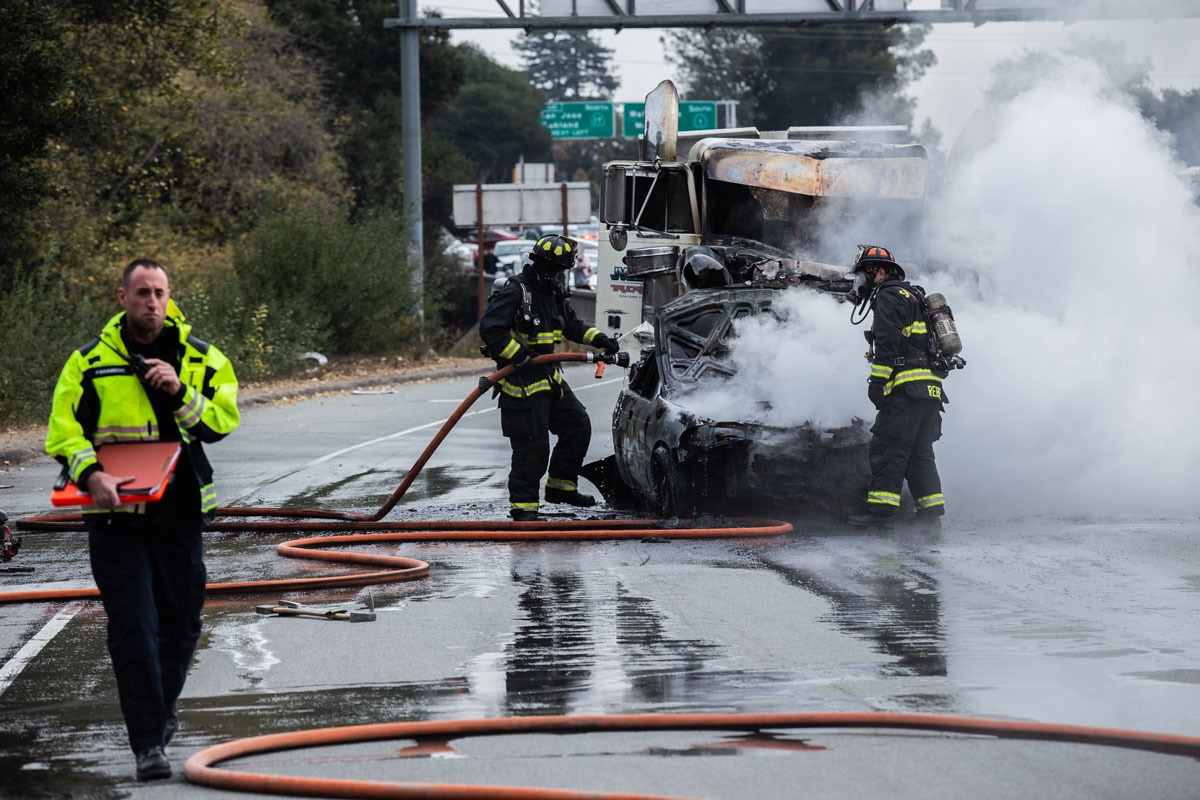 Even a little bit of moisture may be enough to result in some minor accumulation. One reason for that is that this snow has the potential to be very fluffy and can accumulate readily. Even a small amount of moisture could result in a fluffy inch. Below the yellow highlighted area off the NAM computer model shows cloud temperatures between -12c and -18c and this is important!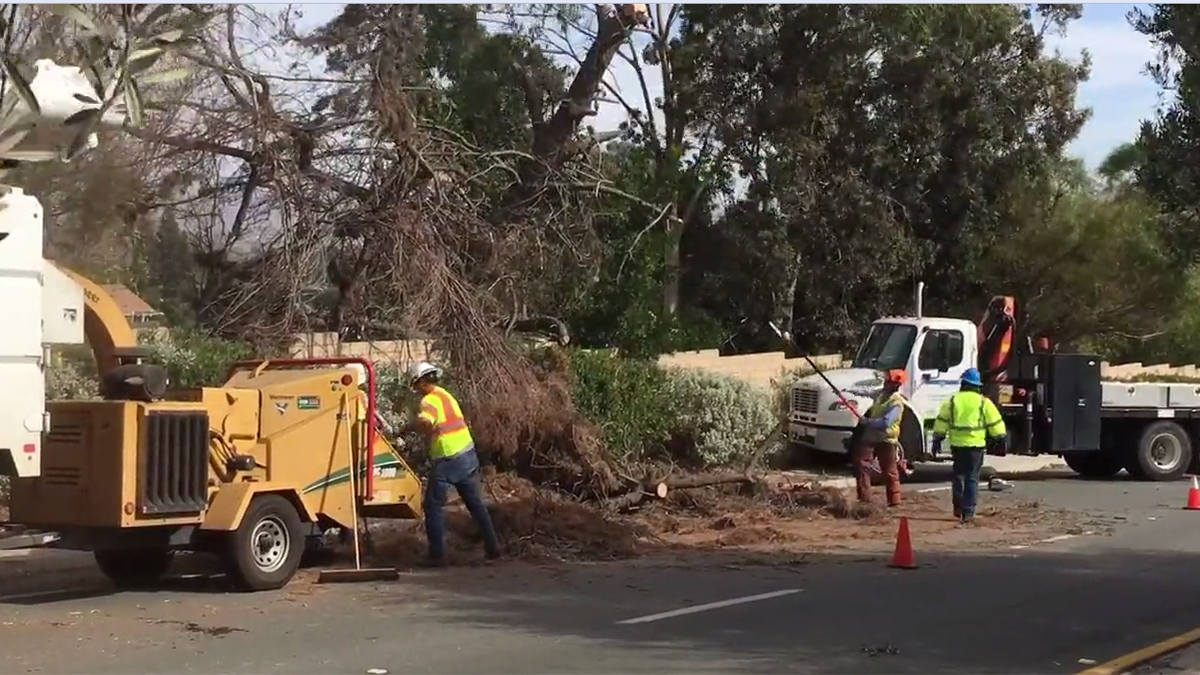 When snowflakes grow around -15c they grow as dendrites (the beautiful and ornate crystals) and those dendrites grow efficiently and accumulate readily! This snow crystal morphology diagram shows which crystals grow at which temperatures.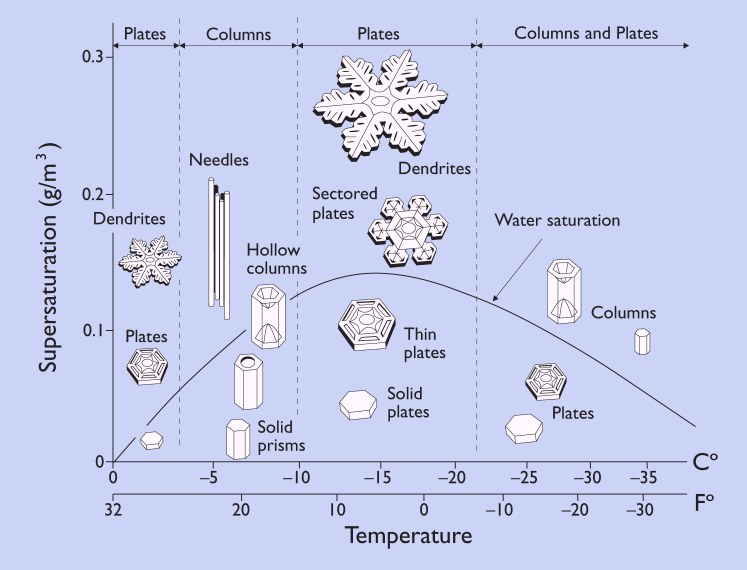 The combination of efficient snowflake growth AND snowflakes that are able to accumulate with a good "fluff factor" this could be a case where a ratio of liquid water to snowfall may be closer to 15:1 or 20:1 as opposed to the typical 10:1. With only a few hundreths of an inch of liquid the difference between a 10:1 ratio and a 20:1 ratio is important to the forecast.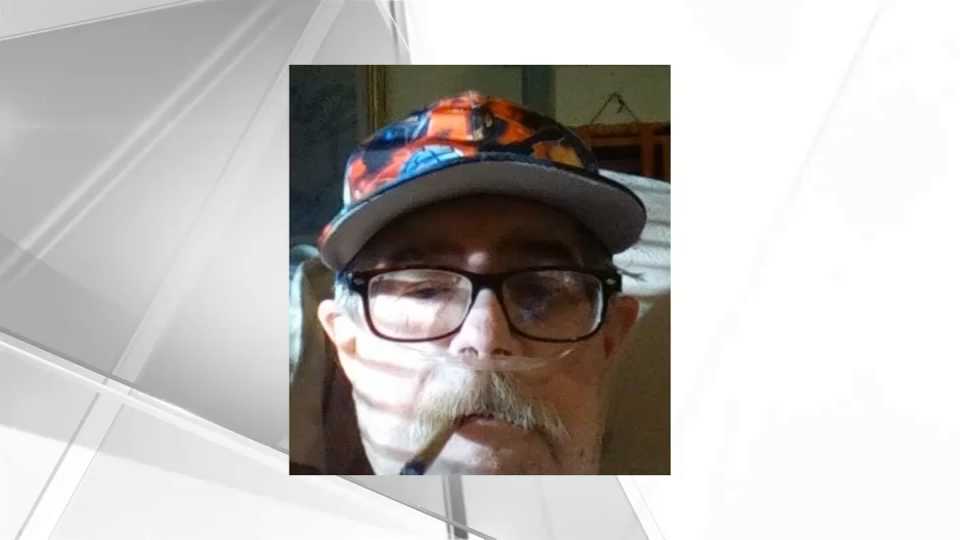 So the bottom line is that some fluffy accumulation is possible around the morning commute Thursday - especially along the shoreline. The key will be how much moisture will this storm have with it AND how far north the system gets. Not a big storm by any means but with very cold temperatures I have no doubt snow will accumulate on highways and roads first thing Thursday.