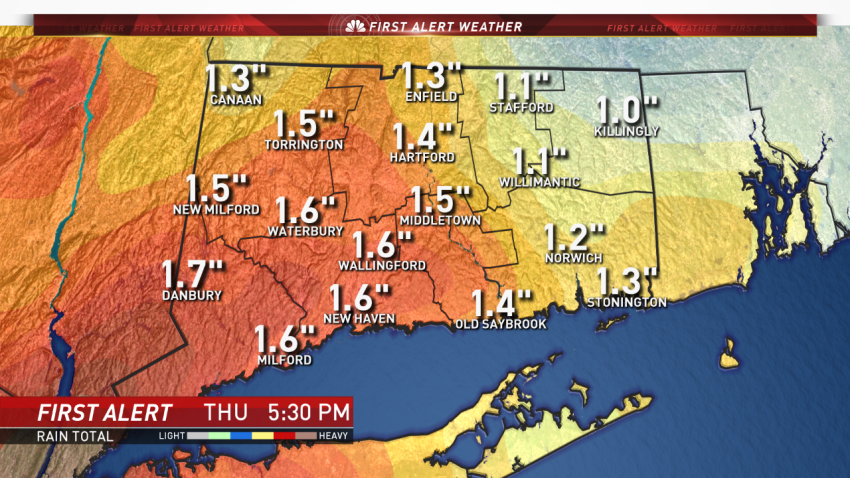 Another round of rain on top of saturated ground could result in minor flooding in parts of Connecticut Thursday. Our computer models show somewhere between 1.00" and 2.00" of rain across the state with the potential for locally higher amounts in a few towns.
Even with this additional heavy rain most of the rivers in Connecticut can handle it. The Farmington River (hydrograph pictured below) is expected to remain below flood stage as is the Yantic River and Quinnipiac River. Smaller rivers and streams, however, may see quick rises tomorrow afternoon as the rain runs off quickly. Urban areas with poor drainage may also be succeptible to flooding. Don't be the person we get video of with a stalled out car under a Metro North underpass!
One other item of interest tomorrow afternoon is the potential for a strong thunderstorm in southeastern Connecticut. Some of our computer models develop quite a bit of elevated instability (nearly 1,000 j/kg of CAPE) just above the ground. Additionally, very strong wind fields will be present with winds near hurricane force about 2,000 feet above our heads. While there is a very strong stable layer forecast to be present near the ground thunderstorms can do funny things and occasionally mix down stronger winds from aloft even in the presence of steep inversions/stable layers. At the very least, lightning, thunder, downpours and small hail are possible.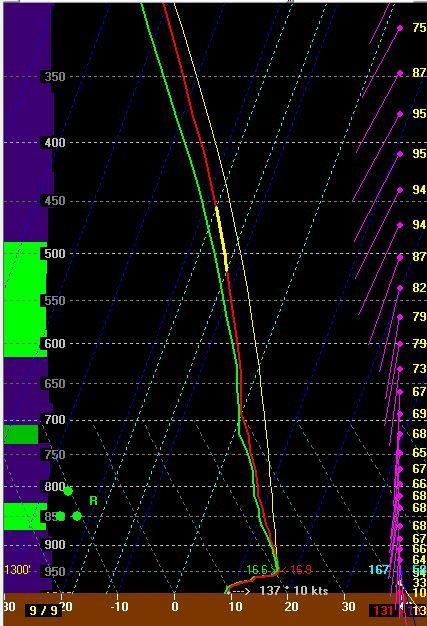 Most of the rain will taper off after 6 or 7 p.m. as dry air moves in from the south.