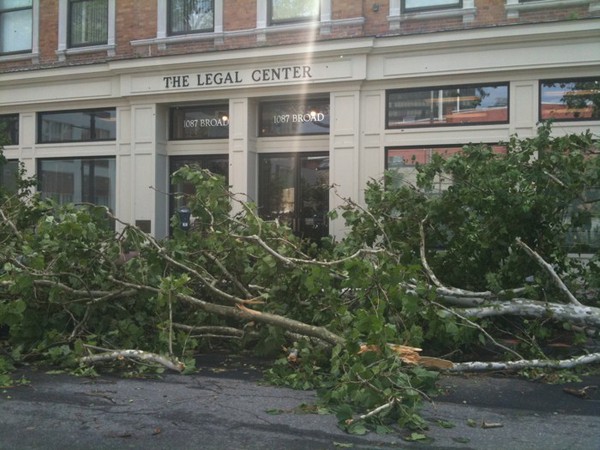 Time has just about run out for people in Bridgeport looking for help to recover from last month's tornado. Friday is the deadline to report damage to the city.
Still many people say they didn't know about the deadline. "I thought it was for people who are residents I didn't know it was for owners," said Kyle Garnett. That's why he didn't think to call the city and report his damage, even though his barbershop was one of the worst hit during last months tornado.
"The roof from across the street, flew into the building, tore open the roof here up on the 2nd floor, burst pipes. Water was running throughout the building," he said.
It wasn't until we told him that the city wants to hear from everyone who has damage that he called. And Garnett just slide in, the deadline to report damage is Friday.
Bridgeport's Office of Emergency Management and Homeland Security Director, Scoot Appleby says the city wants the information to send it to the governors office. "We need to make sure that we have all of the information into them because there is a deadline that the governor has to declare an emergency and submit the declaration or at least an application for assistance to FEMA."
If you were affected by last month's tornado you'll want to call (203) 579- 3829 to report your damage.