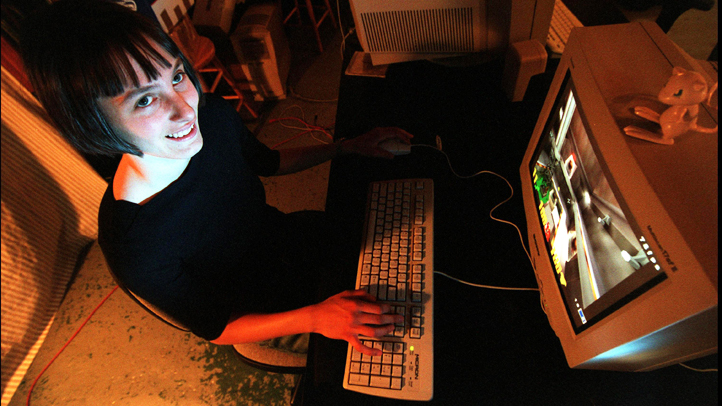 YouTube is the third most-visited website behind Google and Facebook and shoots ordinary Joes into superstardom with a single video.

With the upload of a single video, you can become a big star, without ever leaving your home.

Just ask Justin Bieber, Ted Williams and New Haven's own Sam Tsui and Kurt Schneider.

For the past two years, Yalies Tsui and Schneider have been making videos out of a small studio located on the Ivy League campus.

To date, they've created dozens of music videos featuring cover songs and originals, but it wasn't until they uploaded a video titled 'Michael Jackson Medley' did they find fame.

It featured a six-time cloned Tsui singing both background and lead vocals in a tribute to the King of Pop.

"We had several videos that we were doing and they didn't quite hit and we just kept doing it, suddenly people started watching," said Schneider, who edits the videos.

The video now has more than 22 million hits.

"We put it online and, the next day to wake up and see that hundreds of thousands of people have already watched it, it's sort of hard to wrap your head around that," Tsui said.

Video marketing expert Steve Cartier was one of the viewers and he recalls being amazed at the talented front man and the special effects in the short song.

We asked Cartier if the Yale duo's success is something anyone can do.

For your video to have a chance of going viral, it needs to include some key ingredients, he said.

First, it needs to be short: 1½ minutes max.

"The American patience level is very low at this point in time, so most people won't watch longer than that," said Cartier, owner of Brightstreet Media in Milford.

Second, Cartier said, the video needs to be funny or have clever content.

Third, it needs to look and sound good. Finally, you have to get people to watch.

"You have to be the person that pushes that, you have to be the person that sends that to all the medium, such as Facebook, Twitter, YouTube of course," Cartier said.

What's been most success for Tsui, he said, is consistency.

"I think the key is following up those big videos with consistent content that is creative and good, so you sort of build people who aren't just excited about that one video, but are excited about us as artists," he said.

So can a career born on YouTube be a moneymaker?

For Tsui and Schnieder, absolutely.

The two continue to make new songs and upload new music videos.

They've appeared on numerous talk shows, including Oprah and Ellen, and have had offers from record labels.

Their hit songs can be found on I-Tunes, but they still use YouTube as a marketing platform.

"All of a sudden, to start seeing money come from it is great and a little hard to believe, but I'm not complaining," Tsui said, with a smile.