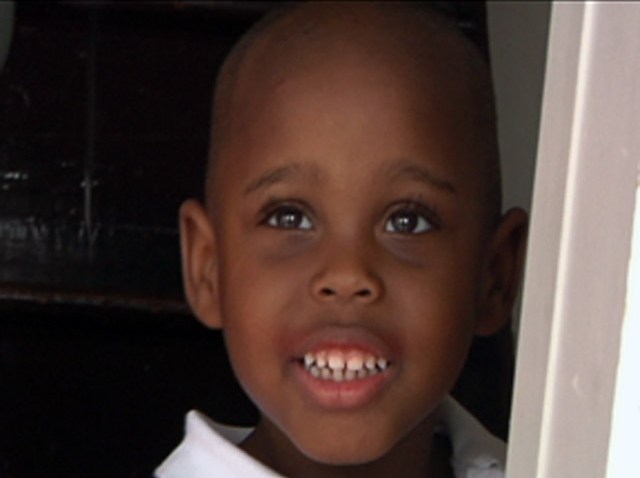 A 3-year-old is back with his family of 10 after an ordeal that includes an outing, by himself, to a Bridgeport park.
On Tuesday night, Tonya Odom, 37, stayed home sick and her children, who range in age from 3 to about 20, went to the local park and then out to dinner at McDonald's.
When they came home, the 3-year-old, Javan, started to throw a fit, his family members said. He wanted to be back outside. But it was late, so he was put to bed.
At some point, he sneaked out of the house, unseen, and walked the block to the park where they had been playing before, the family said.
A daycare worker happened to be at the same playground with her own children and saw the 3-year-old alone, reports the Connecticut Post. When he was still there with no supervision half an hour later, she called police, the paper reports.
Odom says that the family thought Javan was in his room asleep. When she woke up on Wednesday morning, she thought she was leaving him home with siblings when she took her 14-year-old to a doctor's appointment.
The siblings, however, thought Javan had gone with mom.
When she came home, she said, is when they realized he was gone and contacted police.
Javan was evaluated and was in Department of Children and Families custody until the state investigated and returned him to the family.
Odom, who is five months pregnant with her tenth child, has never had a DCF investigation before and was set free on a promise to appear in court.
On Thursday, the family was changing the locks to a kind that will not allow Javan to so easily walk off.