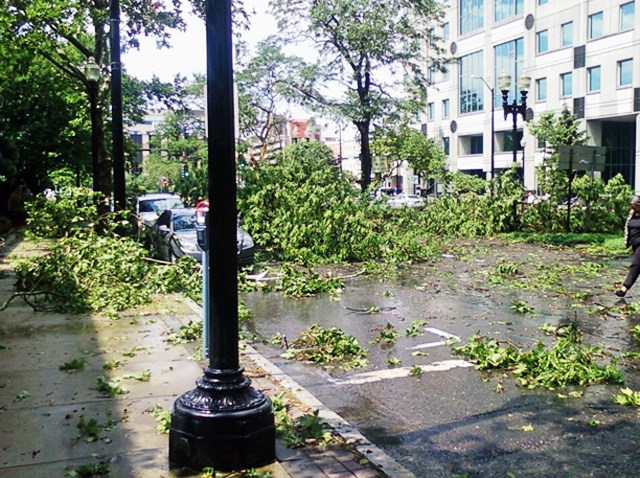 The tornado and strong storms that tore through last week will cost Brideport more than $3.2 million, and damage and cleanup cost estimates continue to go up.
Damage to city property alone exceeds $2.2 million, Bridgeport officials said, and police estimate they have spent about $150,000 in overtime.
The Federal Emergency Management Agency set $1.19 million as the statewide threshold to be eligible to apply for federal funds, which could reimburse municipalities up to 75 percent, according to the Connecticut Post.
Bridgeport was the hardest hit community and was the site of the only confirmed tornado. City officials said that, because the city has met the Small Business Administration's threshold of 25 homes and businesses impacted by the tornado, help from the SBA could be available soon.
Stratford and Trumbull were also severely affected and the communities are still tallying how much damage the storms caused and what it will cost to recover.
John Marsilio, Trumbull's public works director told the Post he does not yet have a figure, but said labor costs already amount to a little less than $10,000, including overtime.
Today, Thursday, is the day when Stratford's Department of Public Works begins collecting storm debris and yard waste across the town, the Post reports.
Work progresses on a street-by-street basis, from north to south, and is expected to last about one week, the newspaper reports.
Copyright AP - Associated Press