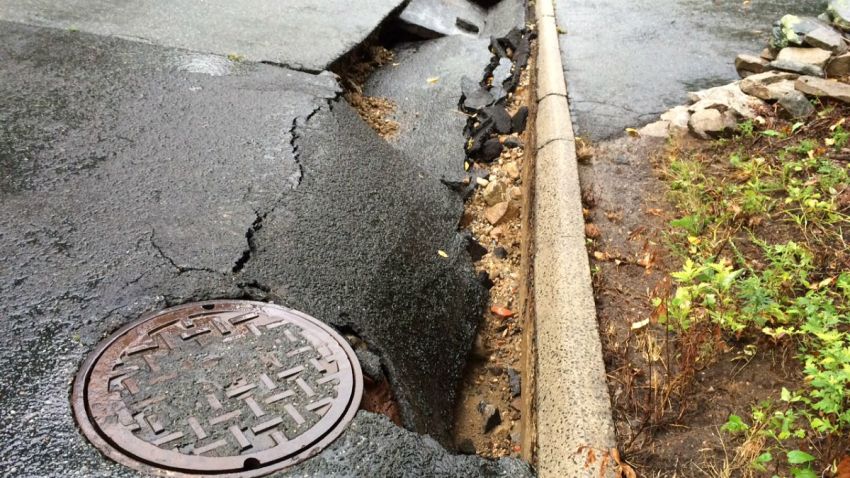 Towns are cleaning up after storms that rolled through the state Thursday left behind some damage.
The pavement of Mullen Hill Road in Waterford crumbled due to the storm. Neighbors said water ate away at the street and a man hole cover blew off, creating what looked like a geyser in Waterford.
"I walked out the school bus was almost stopped and I'm trying to see what was going on and I saw the water spraying into the air," Stanley Rider, of Waterford, said.
The road remains closed as the town waits for crews to repair the road.
From Waterford to New London, there was significant flash flooding.
"The road turned into water and I couldn't even tell until I was in the water," Christy Lounsbury, of New London, said.
The water drowned cars and closed streets, leaving many drivers stranded who then needed to be rescued.
"There's water rushing around my ankles," Lounsbury said. "Just shock and disbelief that the water was so deep I mean my car was floating."
Debris remains on some of the roads, so be cautious when driving on your commute.